Before we kick off an amazing 2019, let's have a quick look at what this year has brought us.

Our client base has grown to 49 clients this year, who together have in excess of USD 6.8 trillion of Assets under Management - more than double the AuM of our client base at the start of the year!
The content team received 136 memos from aosphere or regulatory updates and our 436 rules and 157 automated disclosure documents cover Shareholding Disclosure rules in 95 jurisdictions around the world.
Hot of the press:
We now officially a B Corp! Back in April we wrote about the goal we'd set ourselves and today we celebrate using business as a force for good!
For 2019 we continue recruiting and have over 20 open positions to fill, we are looking for a bigger HQ in London and we plan to set up an office in APAC!
We also like to put the spotlight on a few new features that were announced this year:
Denominator Check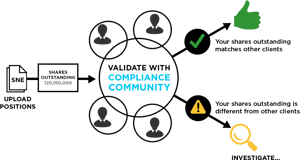 The Automated Community Denominator Check (AC/DC) utilises FundApps' client community to highlight differences between uploaded denominator values (e.g total shares outstanding, total voting rights etc). This allows our clients to quickly identify, investigate, and rectify errors - promoting confidence in the data behind their disclosure results and satisfying regulatory obligations for ensuring data quality. More here >>
Room-In-A-Name
FundApps 'Room-In-A-Name' ensures our clients are aware of upcoming disclosure thresholds and can manage trading activity to avoid giving away their positions too early. More here >>
Takeover Panel Data
We are enhancing our existing dataset of 11 takeover lists to include Australia, Brazil, Cyprus, the Czech Republic, Greece, Tunisia, Portugal and New Zealand. More here >>
And the most popular blog posts of 2018 were:
Short-selling in Singapore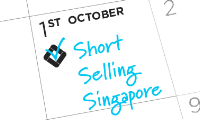 Singapore's new short selling reporting regime went live in October. Do you know what to watch out for? More here >>
FIRDS
We explored the practical impact of ESMA's Financial Instruments Reference Data System on the obligations in the European Union Short Selling Regulation (EU SSR). More here >>
EEAP
The creation of the European Electronic Access Point should solve home Member State determination via LEI matching. More here >>
Your input matters to us!
We want to make sure that we are providing you, your team and the wider community with the best content in your preferred format. We are planning several events and content pieces for 2019 and want to make sure these are as relevant as possible for you. Please take a few minutes to let us know your preferences.