The past few months have been exceptionally busy here at FundApps.
We've welcomed 6 new clients to our Compliance Community, launched new initiatives and product features and hosted several webinars - just to name a few highlights! As the first half of the year draws to a close, we've taken some time to reflect on how we've been spending this period and are thrilled to share all we've been able to accomplish in 2020 thus far.
🎓Introducing The FundApps Academy
Given the positive feedback from both clients and potential clients attending our educational in-person seminars and webinars, we are pleased to now offer an online subscription-based learning module. The first course we're kicking off with focuses on rules around short selling disclosures globally and is designed for general compliance, legal and operations teams, as well as for specialists who make disclosures as part of their daily tasks, or for new team members who need training/education. For more information on what's included, and how to sign up and get started with the Academy, click here!
🧦 FundApps is now officially SOC 2 compliant
We keep your data safe. Our new security certification means that you don't need to take our word for it anymore - we have a SOC 2 Report provided by KPMG to prove it! You can learn more about our journey to getting SOC 2 certified and understand the importance of being able to meet these security requirements by reading our popular blog series here.
💥 We launched Sensitive Industries
This is the very first managed service focused exclusively on industry specific investment limits. Our Sensitive Industries offering automates the monitoring of pre-approval, post-notification, hard stop, and issuer-specific limits in industries that have special significance. Review our blog posts to learn more about the most recent regulatory changes to be enforced in this area.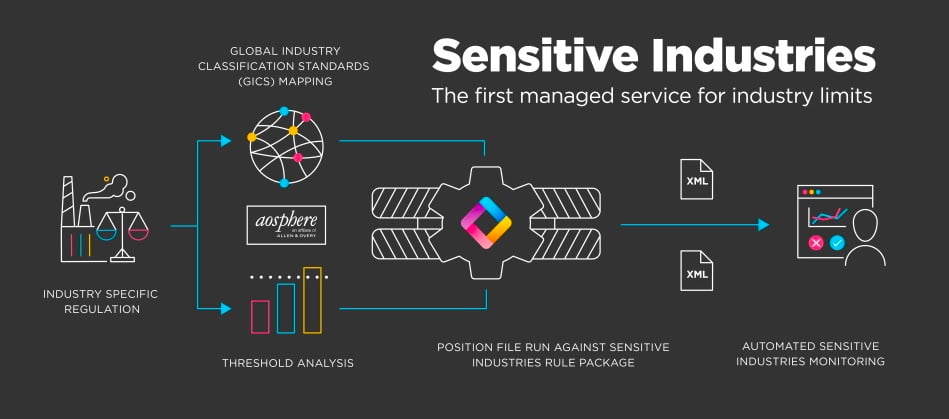 🎉 New reporting functionality was released
Known as Rapportr, this is the first fully integrated compliance reporting engine, offering our clients a new way of exploring and visualizing all of the data currently in our platform. High production value reports can be shared with operational teams, CCO's and Executives.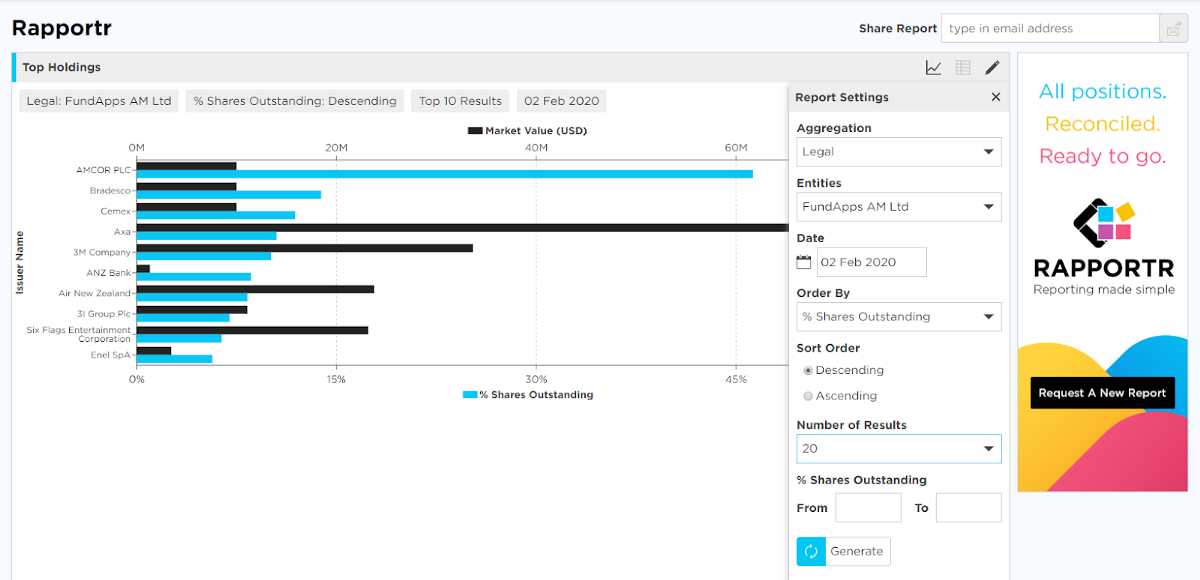 📹 Webinars & Quizzes
In place of our usual events, we have hosted a few webinars. In case you missed any of them and are interested in the topics, you can find the recordings below:
🌍 FundApps' Global Company Database (GCD)
This new feature went live for all of our Shareholding Disclosure clients back in September and aims to alleviate the ongoing challenges associated with sourcing accurate company information. To kick things off, we pulled in all of the data from GLEIF, consisting of the legal entities (LEIs) of over 1.4m companies. More recently, we completed the ANNA integration into GCD, furthering industry alignment between legal entities (LEIs) and financial instruments (ISINs). By having both ISIN and LEI available in one place, we allow our clients to match financial instruments to their relevant legal entity. Our shared security master, supercharged, and verified by our compliance community made up of 80+ firms, is constantly evolving and delivering more and more value, making it the golden source for global company data.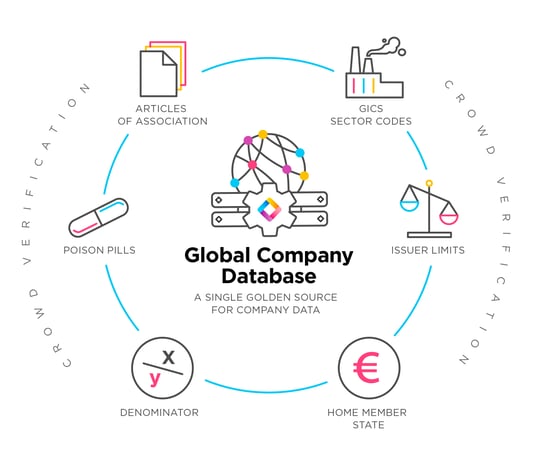 📚 Don't miss our latest blogs
The goal of our blog is to constantly deliver fresh content that offers new perspectives on, and solutions to, the challenges that exist in the industry today. By sharing best practices and the knowledge that we have accumulated over the years, we hope to continue to simplify compliance. In case you missed them, check out some of our latest and most popular blogs below:
🎨 Trevor released his first colouring book!
To try and brighten things up during the quarantine period we released our very first colouring book featuring our much loved company mascot Trevor - an adorable dinosaur! We wanted to recognize and celebrate all of the superhero caretakers out there - working from home during quarantine while taking care of their little ones - and thought a fun distraction might offer them 5 minutes of peace. Get creative with your copy here!
🙌 Giving Back to the Community
As a proud B Corp, we are always trying to give back to the community in any way we can - whether it's through charitable donations through the reward platform Bonusly, our new Matched Giving Scheme with Tyve, or our unlimited volunteering leave initiative. We may be in lockdown but that hasn't stopped FundAppers from putting their time and money behind causes that matter most to them in our communities. In 2020 so far, FundAppers have contributed 128 volunteer hours and with the new FundApps Matched Giving Scheme, donated £15,200 to charities.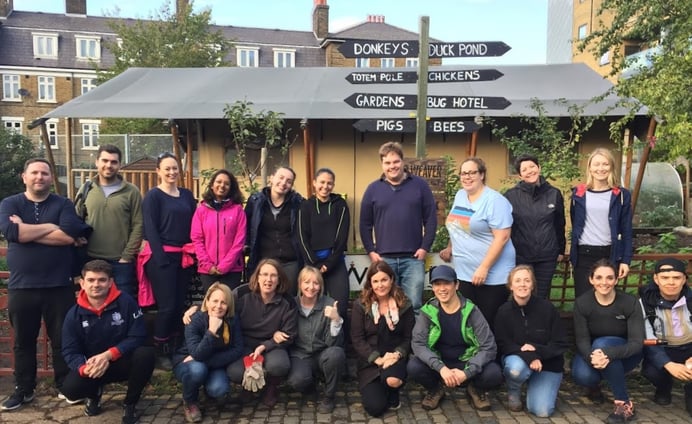 In addition to constantly keeping our clients up-to-speed with the latest changes in regulation, our automated service has also been helping our community of compliance professionals to stay connected, collaborate, and effectively manage their team's compliance obligations during this challenging time. If you have any questions or feedback on any of the items above, please don't hesitate to get in touch - we would love to hear from you!