Highlights from our first New York client conference.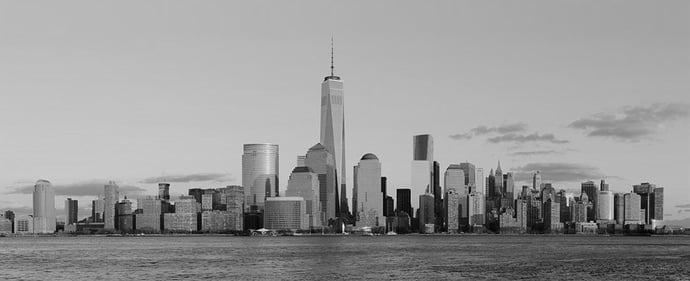 Lower Manhattan form Jersey City November 2104 panorama, Commons Wikimedia, used under Creative Commons Attribution-Share Alike 3.0 Unported
Without a doubt Star Wars: Episode IV holds a special place in the hearts of its fanbase. In the same way, we hold FundApps' fourth Client Conference dearly in our hearts, as it was the first time that we debuted our Client Conference in New York! Saddened by the lack of our American clients in the London conferences, we decided to bring the conference to them and give our North American clients (old and new) the love that they deserve. We had presentations from each FundApps team, as well as an enlightening panel discussion around the looming challenges associated with MiFID II.

We kept the same recipe for success from our previous conferences:
Andrew (CEO) gave the 'Year in Review', an insight into how the company has grown in the last 12 months and a vision of the future,
Ebbe (Head of Clients) gave us a vision for the future of the FundApps community of compliance experts, as well as the client driven nature of the product,
Karl (Head of Content) reviewed all the regulatory changes which we have tracked this year, and his vision to further sharpen the FundAPps Rules engine in the next 12 months,
James (CTO) talked about the software development priorities at the heart of our service and how the dev team is working to continuously improve the system.

To cap off the event, there was a panel discussion focusing on current and upcoming topics in the industry's regulatory landscape. The panel included Justin Hasnat (Head of MiFID II, FIA Tech), Paul Margarites (RegTech Partnerships Lead, PwC), Dan Connell (Executive Director, EY), and FundApps' Karl Schindler. The lively discussion centered around upcoming requirements and preparations for MiFID II, N PORT reporting, and the new role of management consulting in today's rapid-fire change environment. Overall, it was very apparent that the upcoming months and years will not be easy but companies with agile regulatory and technology outlooks will be the most prepared.
Thanks to all who attended! We look forward to another great event next year in London and New York City.