Sales Associate - New York
An avid golfer, wannabe chef and proponent of trying new things, Liam joined our New York office as a Sales Associate in August 2019. A new resident of the five boroughs, he is enjoying learning more about the individual neighborhoods of New York and has lofty goals of memorising the subway system. We recently sat down with him to learn more about life at FundApps, his HOF-worthy shooting percentage and why we should stay on his good side!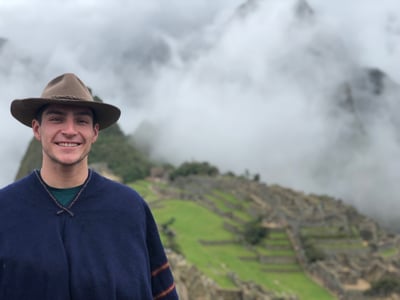 Give us some insight into what you do at FundApps
I work at FundApps as a Sales Associate. I'm part of the sales team that engages with prospective clients to assess whether or not they would be a good fit for our service. I coordinate with our sales team as a whole to ensure the most time sensitive tasks are prioritized, information from prospects is relayed to the correct parties, and work with marketing to evaluate what sort of outreach works best.
What are you working on at the moment?
The last month has been very event-heavy for our team. We held seminars in four different cities, hosted our clients for a conference in New York, and attended the NSCP conference in Baltimore. I'm following up on conversations had during this period to help answer any questions people have, as well as reach out to those we may have missed at these events who may be a good fit for what we do here at FundApps. In addition to that, I'm helping coordinate our outreach for the end of the year. With holidays and end of year obligations, it can be tough to find open time on the calendar. Best to plan ahead!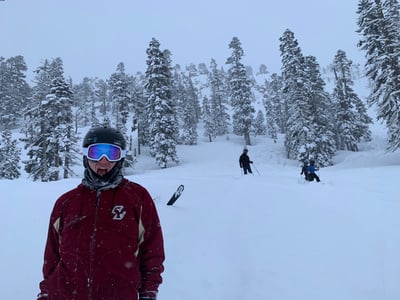 What are some of the most unique things about your team that make it special?
While the diverse background of our team, both personally and professionally, is something that I think lends to the unique perspective we have on strategies and roadblocks, I think what sets this environment apart is how collaborative everything is. Questions fly freely from one department to another and answers volley back, sometimes with an ensuing healthy debate. There's visibility into everything that's being done across the company (#Be-transparent is one of our company values), and it really affirms the feeling that you're all working toward the same goal.
What's your favourite FundApps value and why?
Whilst it's not officially a value on its own, unequivocally it's #GSD - get sh*t done. It's a mentality I can get behind and one that I see in practice often in my day to day here. We're a small(ish) company at 60 people, and our office here in NYC has only 10 people. So naturally things happen and come up that require immediate attention, and if the normal person is unavailable, well, it's time to step to the plate and handle it. It can be anything too. Organizing aspects of the CRM, taking team headshots, or simply picking up packages at reception- jobs come up and they get taken care of. Process isn't championed here, but results are.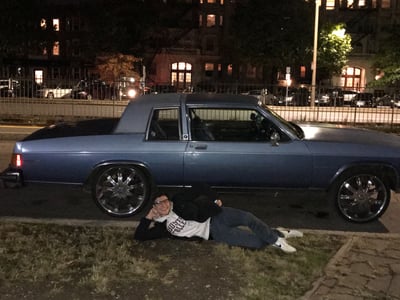 If you had to play one song on repeat in the office for the day, what would it be?
Cocaine by Eric Clapton. There's a Clapton guitar solo in there that runs for over a minute where he shreds the life out of that poor guitar. I used to listen to it before taking exams to remind myself that, I too, am a rockstar. Never fails to get me going. Fun Fact: Eric Clapton is the only person in the Rock and Roll Hall of Fame three times (C.R.E.A.M, Yardbirds, Solo Artist).
What's the most useless talent you have?
Without exaggeration, I must be in the top 1% of being able to land things on shelves or throw things into the garbage. The key is to always pretend you're Michael Jordan's cooler, better looking rival. I actually started an instagram account to reflect my HOF-worthy shooting percentage. @IfIShootIt_ItGoesIn. I've been off it for a while but it's out there.
Which TV or movie character best personifies you?
Ferris Bueller. I'm pretty big on facial expressions, panache, and digging myself out of holes I've dug myself. One day I'll be Don Corleone though, so stay on my good side… or else.