Head of Sales EMEA - London office
What do you get when you mix a sales leader, weightlifter, dog mum and globetrotter? We weren't sure it existed either until we met Tyrene! We sat down with Tyrene recently to hear more about her role as our EMEA sales leader, her motivation to be constantly raising the bar and getting sh*t done, and some pretty questionable music taste!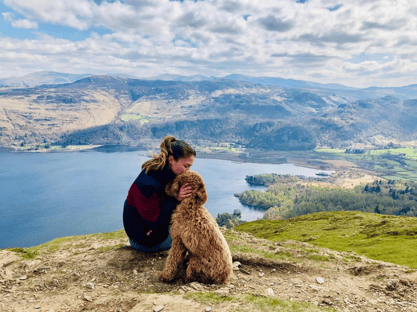 Give us some insight into what you do at FundApps?
I'm the Head of Sales for EMEA; my role is to grow our regional footprint in EMEA through revenue generating initiatives whilst also managing a team of very driven sales people!
What are you working on at the moment?
Given the recent market volatility due to COVID-19 the sales team is working on finding new innovative ways of providing free content to clients and prospects about the regulatory changes that are currently occurring almost daily within the shareholding disclosure space. As industry experts in this space we want to make sure that all market participants (whether clients or not!) are aware of the changes that will likely impact their trade reporting obligations. We are doing this through global webinars, virtual demos, blog content, regulatory quizzes and more! I wouldn't be in the sales team if I also didn't let you know you can subscribe to our blog and updates here!
What are some of the most unique things about FundApps that makes it special for you?
FundApps is comprised of people from all walks of life and everyone brings a unique skillset, personality and story. What makes my colleagues at FundApps so special is their desire to think outside of the box, to #GSD, and to continuously rally around one another during difficult times whether that be during a long sales cycle, a new product launch, and/or in times of uncertainty such as the one we are in now!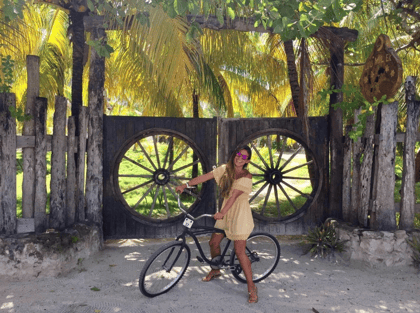 What's your favourite FundApps value and why?
Raise The Bar has to be my favourite FundApps value as it aligns well with my personal beliefs. As a privately-owned bootstrapped company with roughly 70 people spread across three offices, each and every FundApper has a responsibility to themselves and to the business to constantly be looking at ways in which we can improve current processes, strengthen relationships and provide spectacular client support.
If you had to play one song on repeat in the office for the day, what would it be?
Ha! This is such a hard question given I know NOTHING about music. Growing up in a Spanish household I have a higher chance of knowing Spanish artists than English ones. In fact, there is a running joke in the office with several of my colleagues who will play a song and try to get me to guess who the artist is… let's just say it's not my finest moment!
So whilst People Ops may not always want me to play my music, I present to you my FundApps Office Playlist:
B*** better have my $$$ - by Rihanna. I know, right!?
All I do is Win – by DJ Khaled. I grew up in NYC so my taste in music will definitely reflect that. I believe if we aren't winning, we are learning and that's still a win for me.
Work B*** - Britney Spears. Nothing comes for free, either work for it or watch someone else who will. *Mic Drop*.
Happy – Pharrell. I mean what's not to love about this song? It's such a positive uplifting song and I love Pharrell.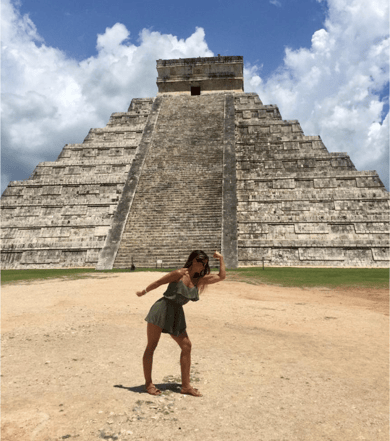 OK, I'm dying to know, you've lived in New York and in London. What's your favourite thing about each?
New York City is the city that never sleeps, what's not to love about it?! There are so many people from all walks of life trying to pave their way. There is always something to do, see, eat at any time of day or night! But the best thing about the city has to be that you truly get to experience all 4 seasons – in winters it's brutally cold but in summers… well let's just say, there is no better place to be in than in NYC in the summer!
London on the other hand is NYC's prettier sister! It's cleaner, less congested, people have a better work life balance and there is a bit of culture / history on almost every block street! It's the epitome of a cultural melting pot with people of so many different nationalities. The biggest selling point for me about this city has to be the number of parks we have accessible to us, whereas in NYC it's more of a concrete jungle. Also, the ability to travel and be in a differing country within an hour or less which is something that still baffles me!
Would you rather do 100 burpees or an 8 min plank?
Neither if I'm being completely honest. I'm much more of a weightlifter than I am a cardio bunny but if I had to choose one, I would rather do 100 burpees as it works your arms, chest, quads, and glutes! Plus, 100 burpees would roughly take about 5 minutes. Not too long ago, in support of a friend doing a 24-hour burpee challenge for charity I did a total of 2,000 burpees in less than 2 hours – it wasn't pretty but I got it done.
If you could see Pat's face right now...
Would you like to be a FundApper? Check out our current opportunities here!