Founder and CEO - London office
We've run almost a dozen FundApper Profiles over the last few years to share some stories and perspectives from our team and shine a light on some of the roles we have in the business. So for our next profile, we decided to hit up our oldest (tenure, not age!) FundApper and pick his brain on all things Andrew - from what goes through his mind as CEO, to some of his proudest achievements in almost 11 years, and of course the mandatory ranking of local coffee spots.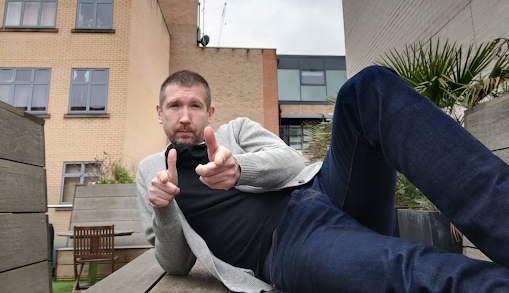 Usually, I would ask people at this point to give us some insight into what they do at FundApps but that feels a bit odd. So instead we're going straight to the fun stuff - if you weren't CEO and could pick any other job at FundApps, what would it be and why?
I've had a fun career and at some point done most roles from Developer, through Professional Services to Product to Sales. I'm a techie at heart and I love the challenge of solving real-world problems with code, so a backend developer would definitely be on the shortlist. But what I really enjoy is Product - finding out what clients are trying to do and coming up with the most elegant solution to their issues. Apparently, as a kid, I asked "why?" a lot, which is pretty much the question a product manager should ask most! Getting to the bottom of what someone is actually trying to achieve can be very tricky.
On an average day at FundApps, what are some of the things that sit front of your mind and are focused on as we grow?
Culture and Communication! FundApps grew slowly - just myself in 2010, then my co-founder joined in 2011, then the first hire in 2012. So we all knew each other very well and could nearly read each other's minds. As hiring becomes more rapid and lots of people are new it's so important that everyone understands our values, what we stand for and what our mission is. So I see my role to articulate that and keep it front and centre. It's been really amazing to see how new people become "FundAppers" quickly (even remotely!) and identify with our values.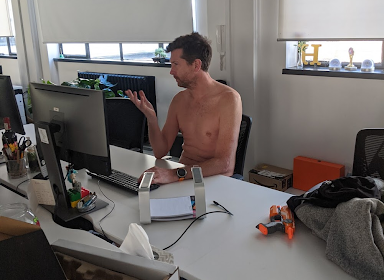 Just another day in the FundApps office...
What have been your Top 3 really special moments in FundApps history (other than hiring People Ops of course…)
Hmm, tough one, there have been so many! But the ones that immediately spring to mind:
First "real" client signing in 2012: We were a couple of thousand pounds in debt and my savings were almost gone, so when this client signed we suddenly had enough money in the bank to pay the bills, start hiring, but most importantly the validation that what we had built was valuable and that it was possible to sell SaaS as a 5 person bootstrapped company!
Our first "FundApps" office in 2015: Until then I'd worked from my cousin's pub, my uncle's attic and then in a shared workspace. As we grew, we rented out a small room in a shared workspace, but in 2015 we got our own 4 walls which was a special feeling to see our name on the door!
Becoming a

B-Corp

in 2018: Since I was young I was always dismayed with those companies polluting & destroying the environment for a quick buck. Or companies who lobby governments with briefcases of cash to ensure their outdated / destructive business model wasn't touched. My thought was always how can people work for such companies with good conscience.
My wife told me about B-Corporations in 2013 and right away I knew that I wanted FundApps to become one. Eventually, we had the capacity in 2018 to start the process to become one. We spent a year preparing and getting ready for the evaluation, which we passed with flying colours. As a final step in the process you need to amend the company's articles of incorporation to state:

The objects of the Company are to promote the success of the Company

(i) for the benefit of its members as a whole; and

(ii) through its business and operations, to have a material positive impact on
(a) society and
(b) the environment
which gave me goosebumps to have the (ii) section as part of our overall mission (alongside revolutionising regulatory compliance in financial services!).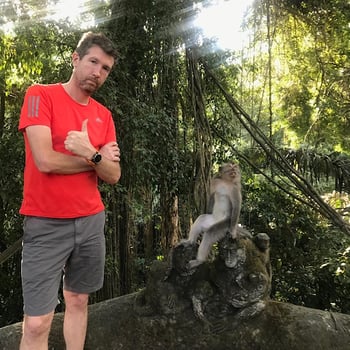 You wrote the original FundApps Values doc that now makes up our five Values - which of the FundApps Values do you most connect with?
They are like children and I love them all equally! But probably #raise-the-bar. The issue I see at so many companies is people aren't incentivized to go above and beyond. In so many [larger] companies the motto is: Don't ask questions, do things the way they were always done, don't rock the boat etc. Which for me is the antithesis of what most people are about.
People should be bubbling with ideas and should have the ability and power to implement them into their daily lives. If anyone ever has to raise an idea to a committee or their boss's boss you know the idea will die a death there.

We have a 1% Emoji on Slack which has come to signify improving something just a tiny bit, which by the powers of compound interest will become a big improvement over time!
In the early days of FundApps I read an awful lot and the culture of Zappos struck me as something I wanted to try and emulate. Their concept of WOWing their clients with service stuck with me "To WOW, you must differentiate yourself, which means do something a little unconventional and innovative". To this day we still do our very best to WOW our clients.
If you had to play one song on repeat in the office for the day, what would it be?
Warren G - Regulate. Obviously.
123 Sovereign States down on your travel list which, like everyone else, I imagine has taken a wee pause since the start of 2020. What's going to be #124-126 on that list? Are there any places you've simply decided you don't want to visit?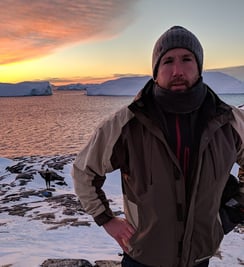 Phew, I was worried you were going to ask me what my favourite country was, which is like asking me what my favourite pizza is (Correct answer: Any of them without pineapple).
I've been to every country in Europe, so it's a longer flight before I can go anywhere new. The closest countries I haven't been to that are on the shortlist are Azerbaijan, Algeria, Cape Verde, Ethiopia & Iran.
If it's long-haul then Puerto Rico, South Korea and Mongolia are on the list!
And finally, but perhaps most importantly, imagine a FundApper joins the team and is new to London. On Day 1, they send you a Slack as People Ops told them you might know a few decent coffee shops for a good morning brew. What are your top 3 East London coffee spots?
Origin Coffee, Charlotte Street; Ozone Coffee Roasters, Leonard Street, Friends of Ours, Pitfield Street.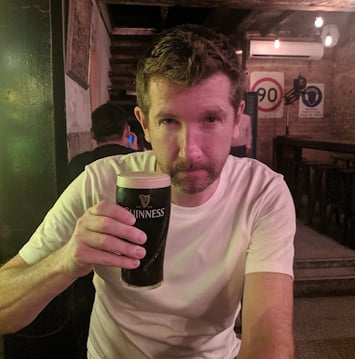 Like the sound of #raising-the-bar while working alongside Uncle A? Well we're growing, so check out our current opportunities!