This week, FundApps founder and CEO Andrew Patrick White is taking part in the Department for International Trade's 'FinTech Mission to Australia.' The trade mission takes place from March 20-24, including events in Sydney, Melbourne and Auckland.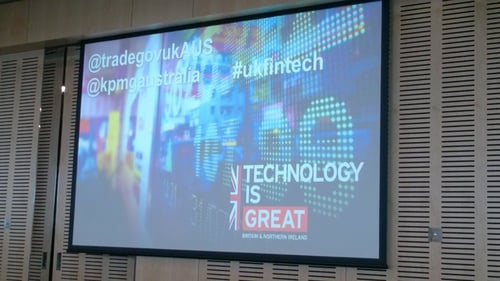 FundApps met with KPMG, among others.
FundApps was one of eleven UK-based FinTech companies chosen for the trade mission. Delegates on the mission are given the opportunity to meet and pitch to Australian financial institutions, meet the regulator and government ministers, network with the Australian FinTech community and meet with potential customers and partners.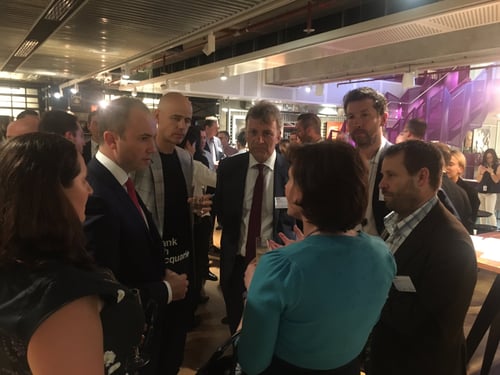 Fintech Mission delegates meet Minister for Innovation Matt Kean,
and British Consul General Michael Edward at a reception at Macquarie HQ.
(Image courtesy of UK DIT)
During the event, Andrew has met with some of Australia's largest banks and asset managers, discussing how FundApps can meet their compliance needs. We're very glad to have been selected for this mission as one of the UK's finest examples of FinTech, and are excited about the opportunity to partner with more Australian companies.
British Consul General and Director General UK Trade and Investment, Michael Ward said:
"The opportunities for both the UK and Australasia in fintech are vast and it is fantastic to see so many UK fintech companies doing well here. We look forward to welcoming our first UK fintech delegation to showcase the opportunities that exist in Australia and New Zealand for UK companies, and to foster greater collaboration between our countries in this rapidly developing and growing sector."
To stay up to date with the Fintech Mission to Australia on Twitter, follow FundApps or search for #UKFinTech.