On June 7th we hosted our 4th Client Conference London at the Ace Hotel in Shoreditch.
Rocio Almoguera, Client Success Manager, kicked off the event by welcoming our clients who had come from all over Europe, including Norway, the Netherlands and Switzerland. The main reason for hosting the conference is to celebrate the success of our clients and FundApps, together; we are proud of what we have accomplished, the community we are building and we are keen to share our plans for the future.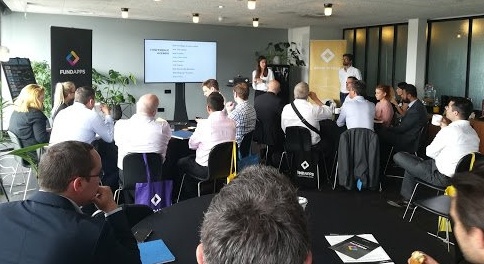 "It was good to meet the FundApps team, find out more about the company and socialise with other users. The Q&A session was very informative and the panel members were great."
First up was our very own founder and CEO, Andrew White or "Uncle Andrew". Bringing the compliance community together is a key theme of this year's conference, inviting our clients, introducing them to one another and adding a face to a name from the Rule Commentary discussions (we even announced a King and Queen - read on!).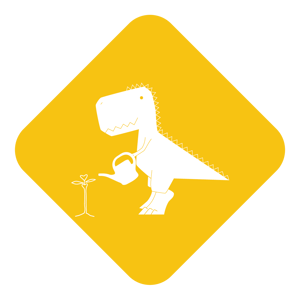 Another keyword mentioned a few times was diversity. Andrew highlighted the diverse team members and different nationalities represented across the company. This diversity really adds to the unique FundApps culture, creating a strong team. We are passionate about regulatory compliance and delivering the best service to our clients. Gender diversity got a mention and even though we are not yet where we want to be, our 35% Female / 65% Male split shows positive progress and is a good example to the tech industry.
After the usual 'this is who we are, where we came from and what we do and why', Andrew continued - with his usual dash of humour - to explain our mission. It's always been there but until recently it's not been 'officially' written down as such:
We help investment managers harness the power of community & technology to automate regulatory compliance.
Part of this is us becoming a B-corp (read Pat's blog here to find out why and what it's all about) with the aim of raising the bar for our people, clients and industry.

One of Andrew's projects is 'Project Hug a Regulator' and it got a special mention.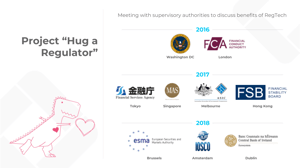 The aim of this project is to meet up with regulators to explain how RegTech can help them out, ask them to publish data that is in a machine readable format and to explain what an API is! The regulators understand RegTech is here to stay and we are here to make their lives easier by automating the filing process. Andrew is fighting the resistance to change one country at a time (110 so far).

James Crowley, co-founder and outgoing CTO, followed on to update our clients on how we approach engineering here at FundApps, with the FundApps Platform. The key motivator is to deal with rapid change (regulatory and technology) to continuously provide an improving service. By creating a stable platform it enables rapid delivery of features and functionality. Automated testing, automated deployments, replicated data and security all enable us to build the stable FundApps Platform, allowing us to build on our core competencies.
James also introduced Toby O'Rourke, as the new CTO at FundApps. With over 15 years' experience in software engineering, Toby has led agile teams of 150 engineers and most recently designed consumer facing, high volume, transactional systems for the online cash gaming industry. Toby will be taking over James' CTO responsibilities but as co-founder James won't disappear from the FundApps scene just yet!

Next up, Karl Schindler, Head of Content, provided an update on his team, changes in the regulatory space and FIRDS (more detail in Karl's blog here).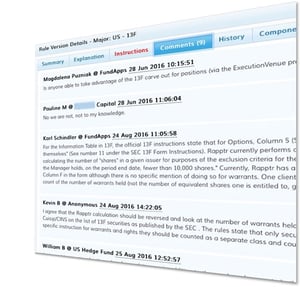 He presented together with Faye Sutherland, Head of Shareholding Disclosure, and Fiona O'Shea, senior lawyer, at aosphere, an affiliate of Allen & Overy, who provide us with the latest regulatory updates. Karl re-iterated the value of the Rule Commentary feature with a key example involving short selling in Hong Kong and a client bringing to our attention a denominator in the regulation that has to be sourced from shares specifically listed in Hong Kong. In a short amount of time, in collaboration with our developers, the information was scraped from the Hong Kong exchange, matching it by the ISIN in the client's file, automatically.
Faye and Fiona identified 2 key themes when reviewing the legal changes in Shareholding Disclosure over the last six months; short selling and foreign direct investment into key industry sectors. Regulators are reviewing the rules and issues with short selling but there is no global uniformity on regulations. For example, the European Commission is reviewing the SSR at the level 1 regulation to make improvements to the regulation and ESMA suggested changes in a technical report last year. In Australia, an upcoming consultation will review the rules and requirements of short selling. Other countries identified as 'silent' on short selling are now starting to put regulations in place.
The second main theme in rulefinder content changes is foreign investment. The European Commission is proposing to impose an EU wide framework for screening foreign direct investments. All European countries (if screening) would use the same baseline set of requirements when approving investments. This would level the playing field on approval of foreign investments and protecting key European level interests such as technology or space related projects.

After the well-deserved coffee break the dynamic Product duo, Jonny Bradshaw and Ben Richards, took the stage. Jonny's philosophical explanation of what Trevor (the FundApps mascot) stands for is still dazzling us, but the key takeaway (tl;dr) was about bringing people together, focusing on evolving the Financial Service industry and the FundApps service, as since the dawn of time humans have solved problems better together.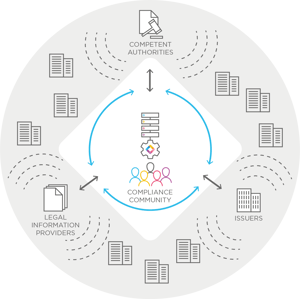 Ben took this back to reality and explained the new Customer Development Process (CDP) - a framework to test new ideas and product initiatives, validating assumptions and turning them into prototypes, features or products. We want to add value to the entire client base, provide our clients with innovative features to help them save time on a daily basis. Allowing clients to use Zendesk as a forum to collaborate allows the team to consolidate the feedback and incorporate this into the next steps of the CDP. Again, the community contributing here is key to success and allows us to help our clients, by enabling them to help each other.

For the last time as Head of Client Services (as he's moving into Pre-sales), Ebbe Filt updated our clients on the expansion of the team over time, heavily relying on the well-known story of 'Lord of the Rings'. From the start (Chapter One) working with Karl, to the fellowship of the CS team being formed, the mission has always been to deliver the best support possible to our clients.
In Chapter Two he explained the development of CS (Client Success) and CX (Client Experience); CX focuses on daily, direct support to current clients.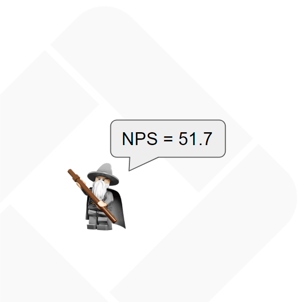 CS relates more to Account Management and building a deep understanding of individual clients, their structures and challenges. This more defined focus allows the team to scale with the growing number of clients and the expanding North American client base has enabled us to also grow the team on the other side of the ocean.
Ebbe is moving teams on a high, with a NPS score of over 50 and handing over to Teri Bayrock, our new Head of Client Services. Teri has over 10 years' experience in client services/customer support and specialises in growing tech companies. She's most recently worked in companies such as Trussle and Hootsuite.

Last but not least, Shaughnessy Hawkins moderated the round table discussion (neither round, nor at a table!). We welcomed Anastasia Dokuchaeva from ClauseMatch, Gavin Stewart from Grant Thornton UK and Nirvana Farhadi, a founding member of the RegTech Council.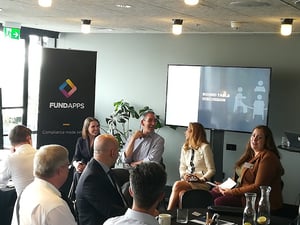 One of the topics discussed was the RegTech Sprint that was held at the end of last year where the aim was to create a proof of concept to turn a piece of the FCA handbook into machine executable code. Ultimately this could flip the current push system around, allowing the regulator to pull the required data. Gavin highlighted that in bringing together different stakeholders within the RegTech ecosystem certain challenges arose such as trust and communication. The project was successful but challenges have been identified such as data standards, ownership and governance, including who should pay for these initiatives.
The next steps are currently in progress, with several banks piloting the proof of concept, due to finish in October. Now part of the UK government's RegTech agenda, this means the result can be fed into the planning rounds of the regulators and then in April next year (when Brexit will happen) funding should go ahead to re-write the rule books.
Another key topic discussed was the lack of awareness of an open Call for Input from the UK regulator. Issues highlighted were lack of trust, not enough promotion to the right people and lack of ROI when looking at input time vs. commercial value.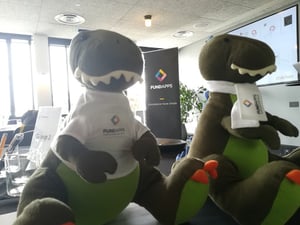 Before wrapping up the day, FundApps celebrated the compliance community and its users by announcing the top European contributors to Rule Commentary. The 'King and Queen of RC' went home with a little Trevor!
Of course the day didn't end there, we enjoyed a lovely evening on the terrace of the hotel with a beverage or two!