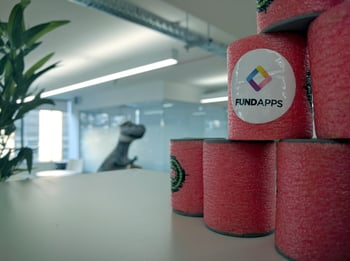 After lots of planning, deliberating, packing, moving and plugging in, we have now settled into our new headquarters on Scrutton Street. Our new office is much bigger and brighter and there is plenty of room for us to grow even further in the coming months.
Where are FundApps now?
We have moved a little closer to the City of London and the heart of start-up friendly Shoreditch. We are still a short walk from Old Street station, but now much closer to Moorgate and Liverpool Street. Our new office is at 48-50 Scrutton Street, Hackney, London.
What is the new office like?
It's much bigger! We've more space for desks, more meeting rooms and there's a lot more break out spaces, heck we've even a ROOF TERRACE! For our sports stars and bike commuters we also now have showers!
Will you be having a housewarming party?
We can neither confirm nor deny that we'll be hosting some form of celebrations here in the near future... Stay tuned. In the meantime, check out some photos of the new office below.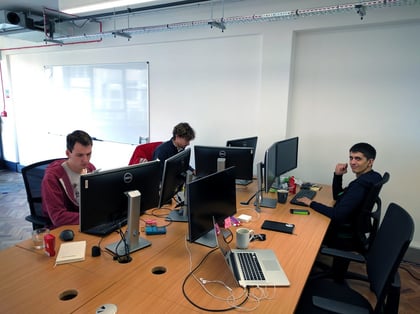 Patrick, James and Matt are developing some software.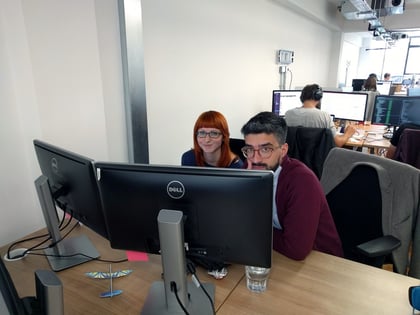 Iago and Tunde fixing (or breaking) things.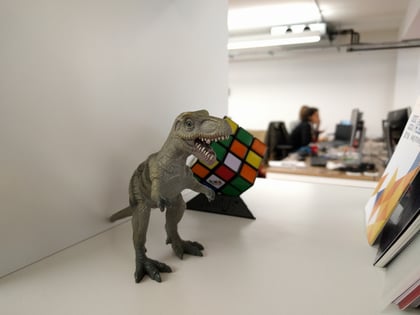 One of FundApps' many dinosaurs.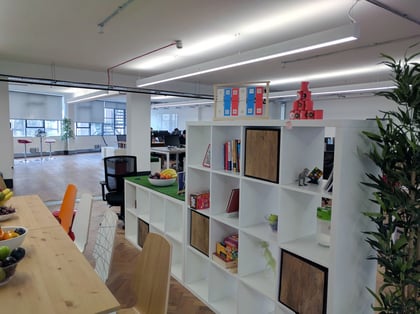 The shelf between our kitchen and the office.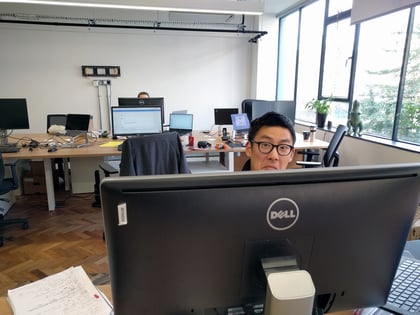 Dongwhi approves.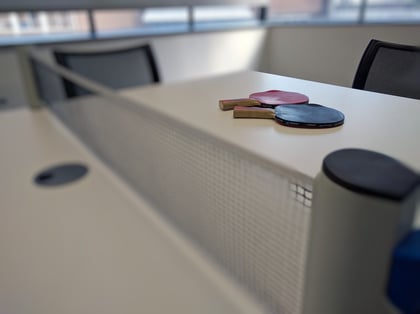 No startup is complete without table tennis and FundApps is no exception.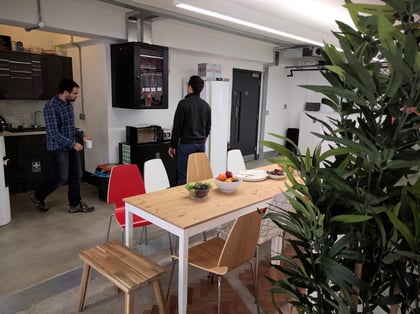 Our kitchen area (with Dan and Dongwhi in the background).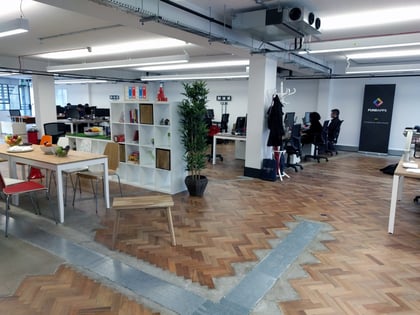 A view towards the FundApps Content Team, from the entrance of the office.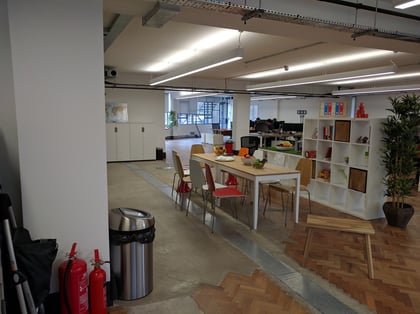 Our dining table!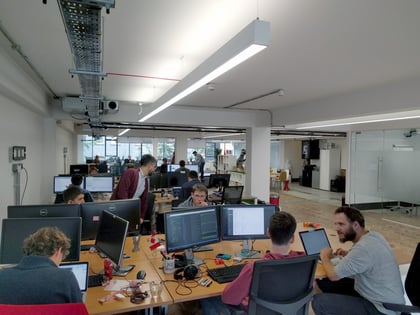 Looking out towards the front of the office, from the back window.