FundApps is showcased in the RegTech Trade Mission for FinTech Week NYC.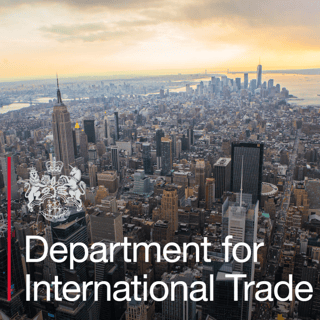 The UK's Department for International Trade is hosting its inaugural 'RegTech Trade Mission' in New York between the 24th and the 28th of April 2017, as part of New York's FinTech Week. FundApps were one of 16 companies selected for the trip, which aims to help UK firms showcase their services and grow their business in the US.
The US is an extremely important territory for FundApps. We opened our New York office last November to help support our growth in North America, where more than half of our clients are currently based. The DIT's RegTech Trade Mission is a welcome opportunity to meet with some familiar faces from the UK's RegTech scene, as well as meet with industry leaders and regulators in New York.
This week's agenda is packed with talks, workshops and networking events to support UK RegTech companies that deal with US financial institutions. Some of the activities include:
A roundtable discussion with US Regulators & Experts
A panel talk from other UK FinTech companies that have successfully set up in the US
One-to-one meetings with financial institutions looking to use RegTech
Andrew P. White, CEO of FundApps, had this to say about the event:
"We're very proud to be representing the UK's growing RegTech community this week. We were founded in 2010, so as one of the first ever RegTech companies it is fantastic to see just how rapidly demand has grown for what we do. This mission reinforces our commitment to our clients in the US, and we're excited to share how we make compliance simple with some companies that we have never met before."
The RegTech Trade Mission marks the third time FundApps was selected to represent the UK's financial technology industry in 2017 alone. In January we took part in the Department for International Trade's FinTech Mission to Japan, and in March we were chosen for the Department for International Trade's FinTech Mission to Australia.
If you're interested in learning more about RegTech, FundApps will be taking part in a Twitter Chat with Western Union on Wednesday, 26th of April at 2:30-3:00 pm EDT (18:30-19:00 GMT). Follow @FundApps for more details and to see the discussion.