You won't see us producing any airy-fairy CSR statements or colourful "Corporate Citizenship" brochures in the near future. Neither do we have billions to start charity programs [yet], but we're starting small.
To kick off, we're participating in the Vertical Rush ascent up the stairs of the Tower 42 skyscraper (the beast is pictured below) in aid of Shelter UK. Shelter is a great charity, getting people off the streets and back into life. Breaking the horrible catch-22 of no roof over your head => no job => no money for roof over your head.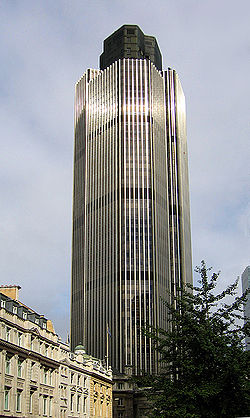 Please sponsor us by donating any amount large or small: Donate to Shelter UK.
Thanks!