How I ended up here at FundApps…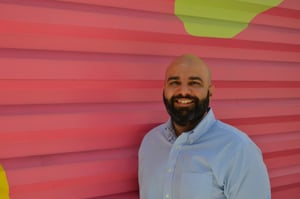 After graduating from law school, my first job was monitoring global disclosure of interest filings for a large sell-side broker dealer and investment bank.
At the time, I barely knew what a disclosure of interest filing was. In addition to submitting regulatory disclosures, we were responsible for maintaining the firm's global disclosure position aggregation software.
Our team interpreted legal memos, built business requirements, and prioritized updates to the system. The teams were broken up by region and every region had their own "must-have updates" as new regulations flooded in after the financial crisis. Every firm in the industry had a similar setup, each one interpreting, prioritizing, and building out regulatory requirements. The systems were built internally on top of legacy software platforms and updated constantly.
Back then, it never occurred to me (or what seemed like anyone in the industry) to question why we were doing this.
Every firm had the same regulatory disclosure obligations, so why were we building software stored on local hardware, and constantly updating?
Each firm in the industry was coding and updating the same rules at the same time. What competitive advantage could be gained by not sharing this information or relying on a community to help interpret rules?
After leaving my first job, I moved to a large global asset manager. At first, the buy-side seemed to be similarly situated. Industry participants were building out their own software and paying lawyers to interpret and code rules in the jurisdictions they trade in.
I soon discovered FundApps and found out there were people already thinking about this from a new perspective. 🎉
Why not build a community of users all working together to get it right and allow investment companies to focus on what they do best: making investment decisions?
Tying up human capital interpreting and coding the same rules for every market participant seems out of touch in today's global sharing economy. The old model isn't working anymore. With increased global regulation and cooperation, firms were getting caught up in regulations they did not anticipate. It has become costly and inefficient to try and go it alone. The next logical step in this evolution was to break the mold and think about it from a different perspective.
I decided to take a shot at a career with FundApps as a Lead Regulatory Expert (Regspert), a business that is disrupting the status quo and helping to bring the industry together. I am excited to use my knowledge of rules and regulations to help the broader global investment community.
I believe that regulatory filings are not a zero sum game.
Instead of building forts around yourself to protect from regulatory risk, let's build a community to can help users stay on the right side of the law. From first hand experience, I have found this true community approach to be the most efficient, accurate, and cost effective way to manage this rapidly changing landscape and to ultimately reduce risk. Regulators should embrace this community effect as well. More people collectively doing the right thing allows for transparency, efficient markets, and protects the integrity of capital markets.
I'm excited that my journey so far has culminated in an opportunity to not only make compliance simple, but also useful. I'm excited to see where we can take the industry next.