Complying with position limit regulations is a continuous challenge for financial institutions.
Derivative positions must be monitored on exchanges which impose applicable limits. Given the breadth of asset classes, derivative contracts, and exchanges that are subject to position limits rules, even knowing where to start can be a challenge. To that end, we wanted to set out answers to some questions one might have when looking at one's own derivative exposures to determine whether this is an area of compliance that should be taken into consideration:
Which exchanges actually enforce position limits?
What are the applicable rules which must be followed?
Which exchanges impose particularly sensitive position limits?
What do sanctions look like in the case of non compliance?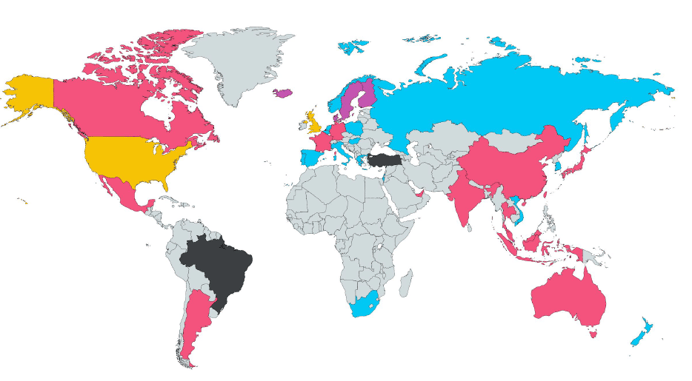 Colour-coded map representing different limits per country
These questions are all covered in our visual guide to Position Limits compiled with data from our partner FIA Tech which you can download for free by completing the form below.
Want to find out how you can automate your position limits compliance? Please get in touch!