It's been a while coming, but AIFMD finally took effect today.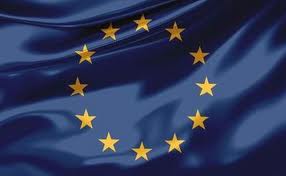 We'd thought we'd take the opportunity to give you some background and our thoughts on the "Alternative Investment Fund Managers Directive":
In 1985 the UCITS directive was finalised with the intention of allowing collective investment schemes (funds) to operate freely within the EU. It was a rocky start, but by 2nd iteration of the directive (strangely labelled "UCITS III") many of the initial problems (e.g. eligible asset classes, use of derivatives, simplified prospectus etc.) had been ironed out. UCITS IV (focussing on cross-border mergers, distribution and the key investor information document) arrived in July 2011 and has cemented UCITS as THE worldwide seal of approval for mutual funds - for example 70% of funds distributed in Hong Kong are UCITS. It is estimated that the total value of UCITS funds in the EU is ca. €7 trillion and that there are over 30,000 individual funds.
Buoyed by the success of UCITS and off the back of the post-Lehman world it was decided that Alternative Investments also needed a regulatory framework to match UCITS and to protect investors. This was named AIFMD and first mooted in 2009.
What are Alternative Investment Funds (AIFs)?
From the 22nd July 2013 onwards any fund in Europe is either a UCITS or an AIFMD fund, examples of AIFs include:
Hedge Funds
Private Equity Funds

Real estate funds

Luxembourg SIFs (Specialised Investor Funds)

Irish QIFs (Qualifying Investor Funds)

Dutch FGRs (Fonds voor de Gemene Rekening)

German Spezialfonds

UK Investment Trusts

UK Charity funds

UK NURS (Non-UCITS Retail schemes)

UK unauthorized unit trusts

What type of managers does AIFMD cover?
EU AIFMs (irrespective of their location) that manage AIFs
AIFMs (irrespective of their location) that manage AIFs established in the EU; and finally
AIFMs (irrespective of their location) that market AIF units in the EU


What is the scope of AIFMD?
AIFMD sets down legislation for the following:
Authorisation

Delegation, transparency, conduct of business, passporting & remuneration

Leverage monitoring, cash flow monitoring and reporting

Appointment of an independent custodian / depositary
Introduction of independent risk management and valuation functions
Like any new EU directive, the implementation into national law has been a slow process and there has been quite a lot of uncertainty along the way. The Financial Times recently commented in an article entitled "AIFMD arrives but confusion reigns" (subscription required):


"88 per cent of alternative managers believe fund costs for investors will rise as a result of the new rules, while half say their business will be disadvantaged by AIFMD."
and
"Initial one-off costs for complying with AIFMD would range from $300,000 to more than $1m per institution, said BNY."
Most people seem to agree however that the full effect of the legislation will only become apparent once the transitioning period runs out in 2014.
FundApps already provides an out of the box SaaS solution for leverage. & cash flow monitoring as well as a solution for generating the AIFMD report. If you'd like any more information please get in contact.