We've always believed that customers shouldn't have to worry about learning a rule language to be able to perform compliance. That's why our service isn't just software but also includes rule content and updates managed by our Content team.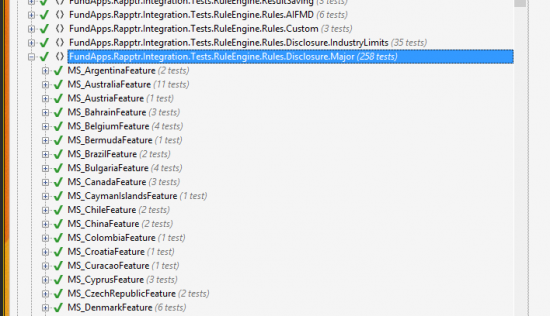 Some of Rapptr's rules for Shareholding Disclosure
An integral part of providing rule content is our automated testing suite covered by our CTO James back at the start of 2012. Since then, we've added a lot of new rules and features to our content which is now covered by over 500 test scenarios. These tests now not only cover the specification of rules but also more specific functions and properties of the system like disclosure document generation, calculating index look-through, and most recently, basket price calculation.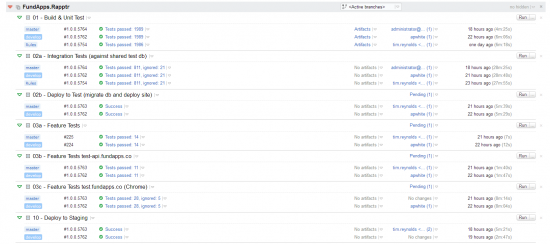 Test Processes
Along with our performance, unit and feature tests, every change to Rapptr and its content is currently tested against well over 2,500 tests. Over the last year, this coverage has allowed us to refactor existing code to massively improve performance and develop new features with complete confidence.