*This blog post was updated in February 2021.
"Verification of holdings: We are a publicly traded company. Please let this letter serve as official authorization to disseminate any beneficial owner information (shares) regarding [some issuer] in accordance with section 793 of the Companies Act 2006."
Do these words haunt you and your compliance team every quarter? Every month? Maybe even every day?

At FundApps, we understand that having to do the same task again and again can be annoying: especially when the task at hand involves digging for information from a number of different systems, only to spend hours battling with massive excel spreadsheets to calculate current holdings for a given issuer and having to repeat this process for 100 issuers. In the true spirit of FundApps, we have automated this process for you.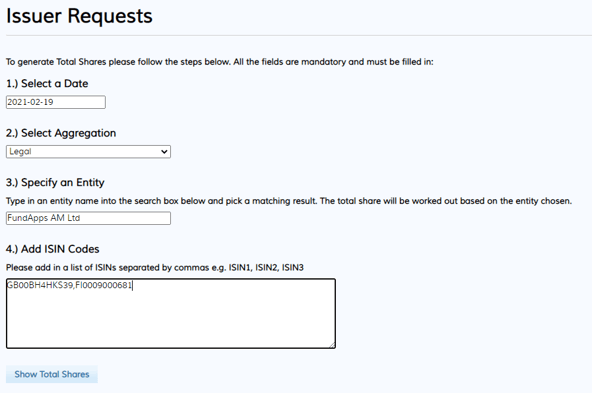 Pick the relevant date, structure, entity and ISINs and the FundApps Platform takes care of the rest.
Currently, it's common for compliance teams to spend hours fulfilling section 793 requests on a daily, weekly, monthly and quarterly basis. This becomes a real source of pain especially when multiple issuers are involved, so we have done something about it for our clients in line with our mission of 'making compliance simple'.

Rapptr can now automatically calculate your aggregate holdings for an issuer with the click of a button. This can dramatically reduce the time taken to respond to individual issuer requests, enabling our clients to completely sidestep the monotonous process of gathering data manually.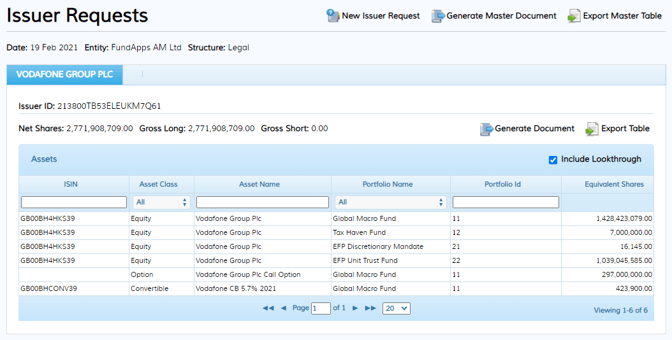 Generate a document with your aggregate holdings, or export them to a spreadsheet.
Our new issuer requests feature allows compliance teams to search current holdings across all portfolios for multiple issuers, without ever having to leave Rapptr. Data is provided in a simple, easy-to-manage format, which makes for simple reporting.
If you're keen to learn more about FundApps and how we can make compliance simple for your company, book a demo or arrange a call back.