One of the most asked about aspects of FundApps is the ability to look-through instruments composed of a basket of assets such as equity index derivatives, equity index baskets, ETFs and mutual funds to de-construct their composition to underlying components.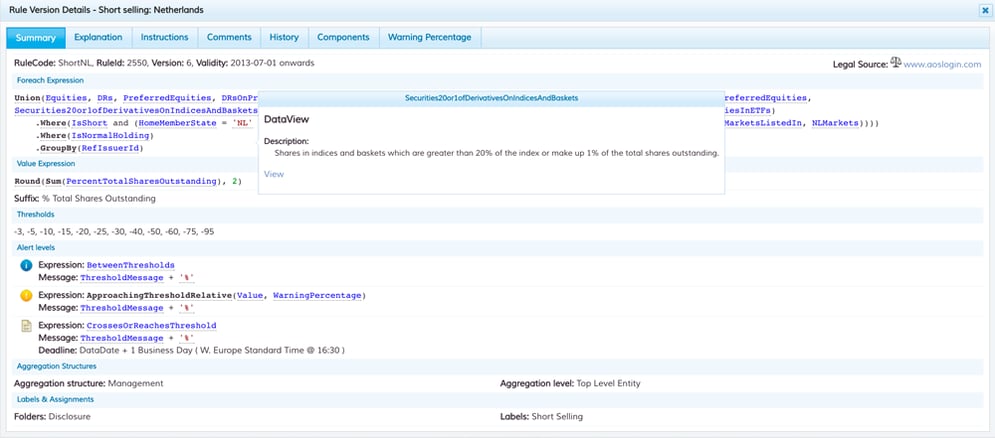 The look-through function within the Engine allows calculations to include underlying assets of multi tier instruments like equity index baskets and complex structured products by deconstructing their composition in memory before calculation execution. Underlying instruments can then be excluded or included in calculations based on any property of the instrument or their composition within the basket using our rule language.
This allows us to meet the needs of legislation in our rules by excluding diversified indices or baskets and supporting requirements like those required for the Netherlands short selling regulation which only includes securities in indices which are greater than 20% of the index or make up 1% of shares outstanding in that class.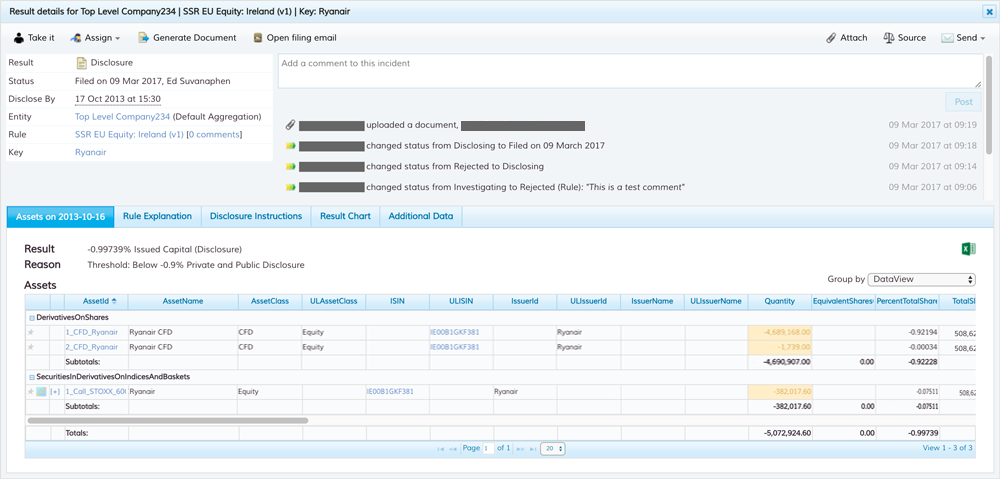 Being able to calculate and utilise look-through instruments within results is only a small part of FundApps' support which also allows users to quickly identify these positions within both results and portfolios to understand their impact and properties.
Feel free to contact us with any questions you may have about look-through other aspects of Shareholding Disclosure.
Contact: info@fundapps.co