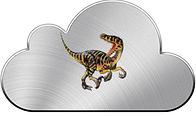 There have been a great number of articles in recent times of established banks adopting the cloud and enjoying all the ensuing cost savings they can make. We thought we'd collate some of the best stories about Cloud usage in financial services:
The cloud represents significant savings in our overall operating environment, internally, our goal is to drastically reduce the amount of code we have to write by 30-40%. We want to reduce test time 30%. These are conservative, achievable goals. We are starting to see the benefits as we start to write for the cloud.
We've halved storage costs, we've halved most of our app testing and development cost. We've got a wide range of technology functions as a service. We've got application development, testing, infrastructure, software and storage.


Harte said the bank was looking for a 40% improvement in pricing across everything that we consume as a service:
Hopefully some food for thought for those that still think this is a passing fad!