Another month whizzes by and again we have delivered some great functionality to FundApps - Portfolio Aggregation.
Aggregation is necessary for many rules which don't check directly at portfolio level, but rather at legal entity level. For example, if you are monitoring major shareholding rules you will need to aggregate your holdings of equities across all your portfolios to check if you have crossed any disclosure thresholds.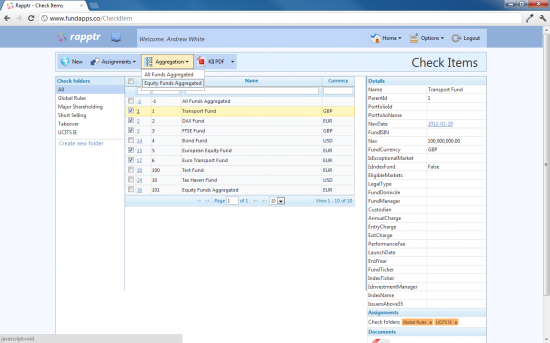 It's a doddle to set up in FundApps- check the funds you would like to aggregate, click on the "Aggregation" button and choose which entity to aggregate into. This is saved and every time funds are uploaded the aggregation will be done and all rules assigned to the aggregated entity will be checked.