We are developing new features quicker than Chris Bays runs the JP Morgan Chase Corporate Challenge!
The latest one helps our clients automate their daily workflows even further.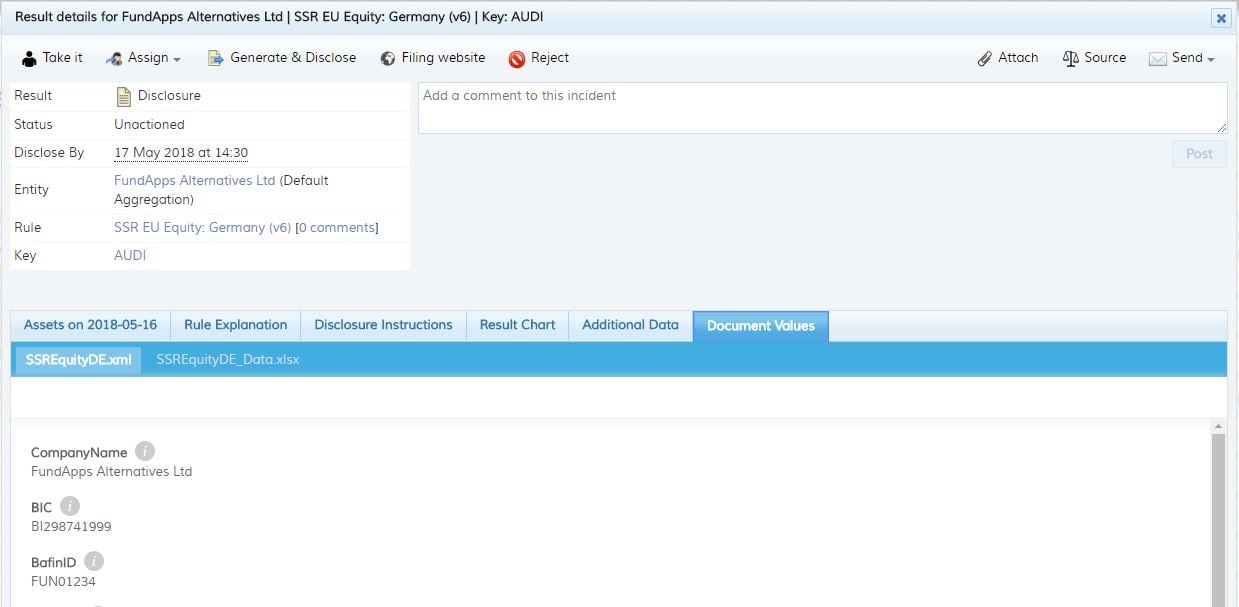 We generate 150+ pre-populated disclosure forms out of the FundApps Platform and as of the beginning of July our clients can now review the values that are pre-populated within the UI before actually generating the form. Not only will this save time with reviewing documents but also highlight where the FundApps Platform can help pre-populate forms; saving time and reducing manual workload. Ultimately allowing clients to create documents ready for filing directly in the FundApps Platform without the need to touch Word or Excel!

With regulators such as BaFin beginning to adopt e-filing capabilities for major shareholding and FundApps' vision of being able to file straight out of the FundApps Platform to the regulator - being able to review what is being disclosed will be a must.
The industry is not there yet but the extension to electronic filing will also help ensure the security of private disclosure information, with market participators not relying on unencrypted emails to make such disclosures.
The FundApps Form Generation Feature
Our workflows are designed to help organisations disclose on time, efficiently and without mistakes. Manual errors are eliminated as FundApps automatically generates disclosure forms.
Want to learn more? Book a demo!