There's been no shortage of uncertainty surrounding how the UK deals with Brexit. We've been keeping a sharp eye on any developments to the timeline or regulatory changes which would affect our shareholding disclosure rule set. Our last blog on the topic summarised the changes that would occur in the event of a no-deal Brexit and the analysis still stands, with a few modifications (most notably the extension from 29 March to 12 April).
Addendum (updated 15 April 2019)
The deadline for the UK to leave the European Union with a deal has been extended from 12th April 2019 to 31st October 2019. FundApps' No-Deal Brexit preparations have been adjusted to accommodate this new date accordingly and further information will be provided in due course. All information in the blog was accurate at the time of posting.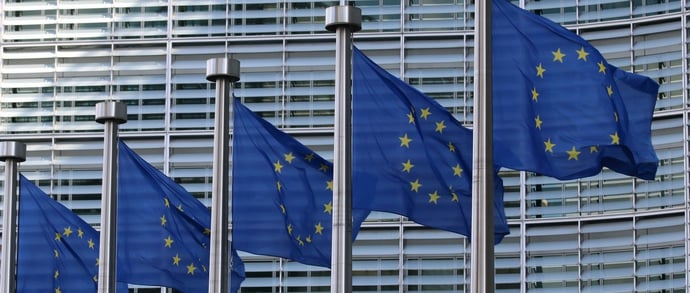 Deadline change:
The new deadline when a no-deal Brexit can take place is now 12 April. All of the plans discussed in our first article stand, except that we will release rule updates in enough time before the new deadline so that our clients can review and understand the impact of the updated regulation.
FCA FIRDS and Short Selling
We have now confirmed that in the event of a no-deal Brexit, the FCA FIRDS database will be the source of "Relevant Competent Authority" (RCA) in relation to the Short Selling Regulation (SSR) as it applies in the UK.
The FCA has announced that it will now switch its systems to replace ESMA's MiFID database on the weekend of 13-14 April with an effective (go-live) date of Monday 15 April 2019. (It was previously set for this weekend in alignment with the former Brexit deadline).
Our development team has completed preparations to test and represent the FCA FIRDS database in Rapptr, based on the most recent sample data and according to specifications from the FCA.
UK Major Shareholding
Please see the "The Major Shareholding Regime" section of our previous blog for details on how the rules will change, based on the currently available information.
ESMA's FIRDS, EU Short Selling and EU Major Shareholding
ESMA has also confirmed (see the "Databases and IT systems" section of this announcement) that its systems will now undergo changes on 12 April. This includes ESMA's databases that relate to the SSR rules and the Major Shareholding rules in Europe which utilise lists of EEA Markets (Regulated Markets and MFTS), as well as FIRDS selection of RCA
FundApps constantly monitors the relevant regulatory databases supplied by ESMA, as frequently as every three hours. As soon as changes are made by ESMA to these lists, they will be available and used by our rules.
Since our last article, our Content Team have been hard at work on updated versions of the major shareholding and short selling rules in the UK. If there are any other updates to Brexit affecting how regulation applies, we will ensure they are reflected in our rule set and communicated to our user community as soon as possible.
We feel that keeping pace with ever-changing regulation at speed is one of the many benefits of a cloud-based, managed compliance service like the FundApps platform. Because of this, all of our client community will have updates to the disclosure rules covering the UK and the rest of Europe before any legal changes come into effect.
Disclaimer
Please note that the information contained in this communication in no way constitutes a legal opinion, legal advice, or an official view of FundApps or any of its suppliers.
Now why not check out Part 3, "What Are The Regulatory Impacts of Brexit?". Or Part 1 if you missed it.