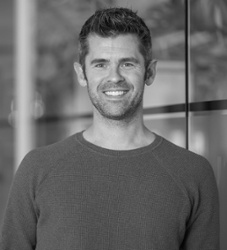 Our Head of Content, Karl Schindler, recently spoke to the organisers of 'Regtech Summit', a conference dedicated to the end users of financial compliance software. Karl will be speaking at the conference on the 14th of September, alongside panelists from more of the best RegTech startups and companies around.
Amongst other things, Karl discussed the role regulators are playing in adoption of RegTech for financial services, and what disruptive RegTech companies can do to improve their relationships with financial services companies.
Karl has over a decade of experience in regulatory compliance with asset managers across the world. His responsibilities at FundApps include leading the content team, who ensure that the latest changes in financial regulation over 85 jurisdictions are quickly and intelligently built into our FundApps rules engine.


RegTech and Steps the Industry Needs to Take


ECN (the company organising the RegTech Summit) were keen to get Karl's insight into the RegTech industry, and what changes might lie ahead. In regards to the adoption of technology to support compliance, Karl said:
"Firms that have embraced modern solutions in regard to infrastructure, including best-of-breed cloud-based technology, have already reaped the rewards of lower overall costs with greater scalability and efficiency.

More importantly, the industry is only beginning to realise how technologies that have actually been around for some time, are highly complementary in a world where regulation is changing constantly."
Embracing expert vendors, who are well equipped to take advantage of the latest technology, leads to greater security, lower cost and easier management than the development of internal software, Karl explains.
Pain Points RegTech is Set to Fix


In the Q&A, Karl goes on to talk about how RegTech is adept at solving issues that financial services companies are commonly ill-equipped to address. A good example of this is the management of large datasets:
"Areas of financial regulation which require large amounts of data to be organised and manipulated or require those in the industry to adopt technology with the pace of regulatory change will benefit from innovation in RegTech.

As regulators require an increasing level of transparency, reporting, and enhanced internal control, technology solutions which can provide a high level of automation to reports and control measures as opposed to the inefficient and over-use of spreadsheets and manual data input, will succeed."
The pooling of regulatory expertise and greater ability to focus on areas of company strength are also key areas RegTech is helping the modern financial services industry. Through the use of RegTech, one can "reduce the amount of time it takes to perform compliance tasks, while reducing the risk of human error by automating compliance operations to a higher degree" according to Karl.


Why RegTech?


In regards to whether or not Heads of Compliance / Regulatory Reporting should be looking into RegTech as a matter of priority, Karl explained that the enormous reduction of risk offered by RegTech firms should be an imperative.
"It's extremely important that they [Heads of Compliance] look into RegTech firms who provide the most innovative and efficient solutions to compliance… ...because these solutions could reduce regulatory risk, operational risk, and ultimately reduce the potential damage of reputational risk that a breach of compliance or publicly announced regulatory fine would introduce."
Karl Schindler will be joining other industry leaders at the summit, including speakers from the FCA, ESMA, Credit Suisse and Citi.