You may well have heard of FinTech, but what on earth is RegTech?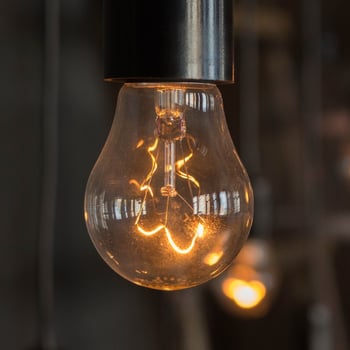 Lots of industry pundits are tipping RegTech to be the new FinTech… But that's not strictly the case.

FinTech is the umbrella term given to exciting and disruptive Financial Technology, used to solve problems in ways that were previously never possible. RegTech stands for Regulatory Technology, and represents the growing collection of companies that are solving compliance problems in new and interesting ways. RegTech comes under the FinTech umbrella, which also includes areas such as payments, lending, transfers, investment and more. Over the past 18 months or so interest in RegTech has exploded, with a number of industry bodies, specialist publishers and even recruitment agencies being founded to focus on it.
What RegTech means as a concept is easy to grasp, but what does it mean for the financial industry?


In the beginning...
RegTech came about for two reasons: regulation started to change, and new ways of dealing with it were beginning to emerge.

The Financial Crisis in 2008 changed finance forever, and sowed the seeds for today's RegTech. Following the financial crisis, the regulatory pressure on financial institutions increased dramatically, as regulators and governments sought ways to prevent it from ever taking place again. New rules were introduced, old rules were abolished and sanctions got much, much heavier.

As a result, compliance became more important than ever before. Empowered regulators took no prisoners, and the years that followed saw record fines and punishments for non-compliance. Financial institutions were left clamouring for a way to react to new regulatory obligations, and perhaps for the first time the cost of getting compliance wrong outweighed the money saved by cutting corners. Demand for RegTech started to blaze.



Above: Google search volumes for RegTech between July 2015 and July 2017.
CBinsights estimates that nearly $3 billion in funding has been issued to promising RegTech startups since 2012, with 2017 set to eclipse 2016 as the biggest year for RegTech investment.
FinTech vs RegTech
There are similarities in ethos behind both FinTech and RegTech: both are terms used to describe areas in the financial industry where technology is used to overcome obstacles. For example, Transferwise, one of the world's most famous FinTech companies, (with over $110 million in venture capital funding) allows customers to transfer money at a fraction of the cost associated with international payments. A smart idea and some clever technology solving a common, and important, problem.

For financial institutions such as hedge funds, asset managers, pension funds and banks, compliance is arguably the most common and most important problem. The world of regulation is black and white, and applies to all organisations, large or small, buy-side or sell-side, international or otherwise. Even the most well-resourced firms struggle to adapt to the volume and pace of regulatory change, and RegTech helps them to achieve that.
Both FinTech and RegTech harness technological innovation to drive down costs and improve outcomes: enabling more to be done, more accurately and efficiently and crucially, more cheaply.
Why is RegTech only just taking off?
In many ways, the explosion of RegTech is kind of misleading. Financial institutions have always had rules to follow, and as a result, they've always had some form of tools to help them. Compliance technology is nothing new: it just used to be installed on corporate mainframes, require intensive quarterly updates and consist of clunky, 20-year-old code. With this in mind, why is RegTech only recently taking off?


Regulation is getting harder: The days of just about getting by with an excel spreadsheet to monitor one's regulatory exposure are long gone, and the impact of that is steadily making its way back to financial institutions. Complex directives like AiFMD, TD2 and MiFID II put enormous pressure on compliance teams to monitor, interpret and respond to regulatory change, and traditional software just isn't cutting it. RegTech represents a 21st century approach to 21st century compliance problems.


Perception of The Cloud: FinTech and RegTech are both born-in-the-cloud industries. 'The Cloud' has been around for well over a decade, but the barriers to using it have never been lower. Most FinTech and RegTech providers are using the cloud to provide 'Software-as-a-Service', a type of revenue model used by some of the world's biggest tech companies, such as Apple, Netflix, Salesforce and Google.


If you are developing from scratch, the cloud is the place to be. It enables startups to be experimental, giving them room to explore new ideas without forcing them to tens of thousands of pounds on servers to make it happen. This, in turn, fostered innovation. It lead to new companies that can quickly react to client demand, abandoning bad ideas and jumping on new and profitable ones, to provide financial institutions the technology of their dreams. The cloud lets service providers respond to peaks and troughs with ease, in a much more agile and cost effective way than ever before. Only now are institutional attitudes towards the cloud beginning to shift, and this has had a measurable impact on the growth in demand for RegTech.

Automation: Phone-and-fax compliance gave way to email at the turn of the century, and we're approaching another tipping point as more and more authorities are adopting new technologies, such as open APIs for regulatory reporting. As regulation gets more demanding, with deadlines shrinking and thresholds more exact, the room for human error approaches vanishing point. Financial institutions that adopt RegTech in 2017 are still ahead of the curve, and stand to make enormous efficiency gains as technology reduces time to action and the need for human input.

Compliance always has been, and always will be, a cost center for financial institutions: nobody makes money from being more compliant, they just reduce the likelihood of penalties or sanctions. With this in mind, compliance has never been more automatable. RegTech provides financial institutions with a way to minimise the time spent responding to regulatory obligations via manual processes, and puts time back in the hand of compliance professionals whose experience and insight could be better used on more nuanced and strategic areas.So, FinTech and RegTech may focus on different horizons, but as far as harnessing new technologies is concerned, the two share the same DNA.


What does it all mean?
RegTech means a way for financial institutions to respond to regulatory obligations more cheaply, efficiently and accurately than ever before. The explosion in demand for RegTech has arisen from the combination of powerful and innovative new technology, with financial institutions under greater compliance pressure than ever before.

Some RegTech providers will succeed, and others will fail miserably. Some RegTech projects will deliver enormous return-on-investment, and others won't result in any positive outcomes at all.
"RegTech will be successful where it delivers value in a new and meaningful way, and anything shy of that won't work."
There are dozens of companies that are boarding the RegTech hype-train that are nothing more than glorified project management tools that have little to do with regulation: FundApps is not one of them. Our job at FundApps is to make compliance simple, and we do that for our clients by automating as much of the process as possible, freeing up compliance staff to work on other tasks.