This week we are celebrating FundApps being all grown up on the other side of the pond, as we officially have our very own office space in New York! This milestone comes after several years of shared office spaces and the growth of our North American team from just 1 in 2016 to 15 today (and counting!)
So, how did we get here?
It was back in 2016 that our journey in the Big Apple began, as our increasing client base in North America led Dave Polonsky (now Head of North America) on a mission from London to NYC to continue spreading compliance nirvana 🧘‍♀️. While at the time North America made up just a small fraction of our client base, it now makes up over 50% of our total client base.
Now let's take a trip down memory lane to see how far we've come...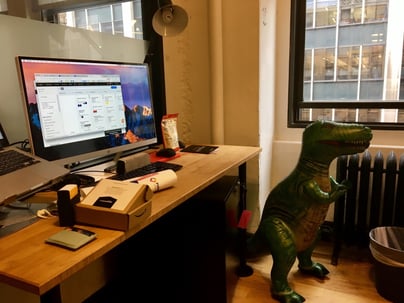 2016: Trevor, our friendly dinosaur mascot visits our New York office space at 79 Madison Avenue. [Not pictured: the smart speaker to keep Dave from going insane until the team grew.] FundApps ultimately had three different offices in this building between 2016 and 2018.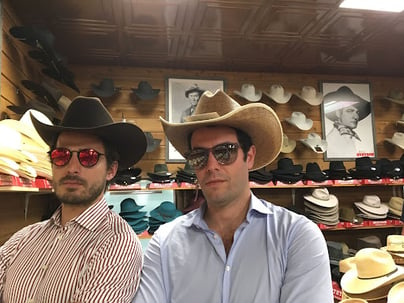 Ebbe and Dave visit clients and prospects in Texas and make sure they are dressed appropriately.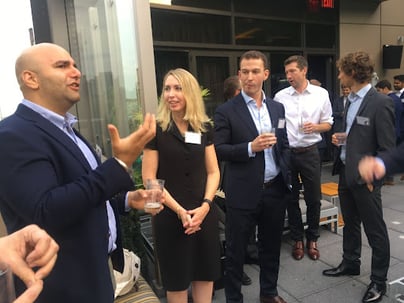 2017: FundApps holds our first US client conference at the Gansevoort Park Hotel in October.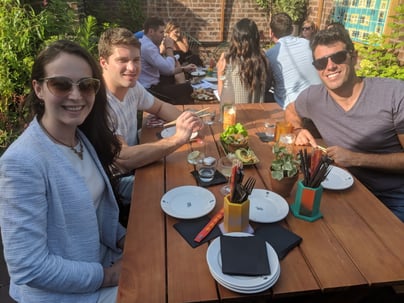 2018: The team celebrates 1 officially becoming 3 in New York!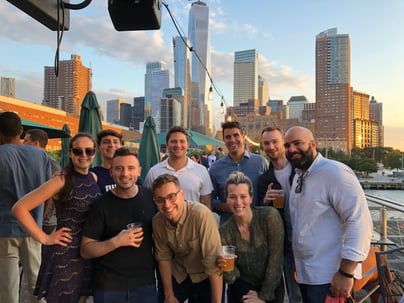 2019: FundApps moves downtown to 115 Broadway. We welcomed several new FundAppers to our NYC team this year! Here they are, taking advantage of the new office's proximity to the water and enjoying an outing at City Winery on the Hudson.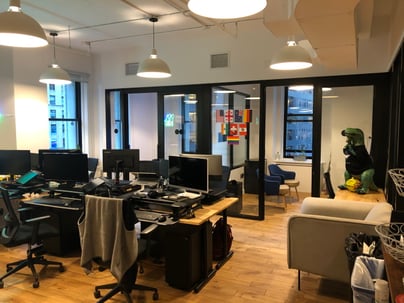 2019: More team members = bigger office space! Check out Trevor, relaxing after the office move. Our last coworking office space.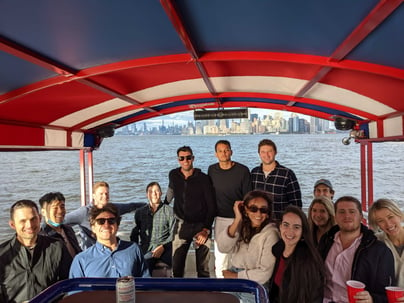 2021: There's nothing like a boat trip to welcome several new members across our Sales, Client Success and Content teams! ⛵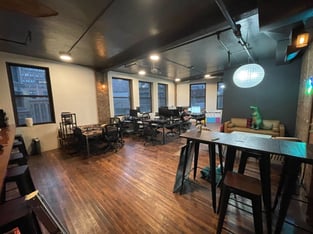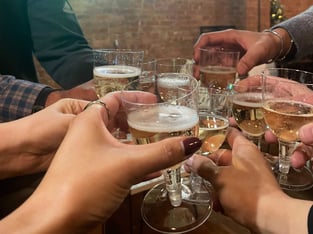 Today: Settling into our new home! Heading back to NoMad, having a toast to celebrate our new space on 1178 Broadway 🍻
And we're not done yet! Do you want to join the fun and be part of the next chapter of our journey in New York? Then check out our vacancies in our Sales and Client Success teams here 🙂