What's a 'FundApper'?
Noun
Description: Works flexibly, gets sh*t done and sings their lungs out to 99 Luftballons at karaoke.
Synonyms: Transparency. Autonomy. Gives back. Frequent user of #LifeatFundApps.
Antonyms: Corporate. Slow. Red Tape. "Low Hanging Fruit".
Most people join us to experience a company where they can have true autonomy, flexibility, the chance to contribute to our vision and growth, and to have a lot of fun along the way. We have a fast-paced and dynamic work environment and our success is built upon having really talented FundAppers who can thrive and grow in that environment.
Each time we welcome a FundApper to the team, we do so because of their culture contribution, not their culture fit. Culture fit is often an excuse for hiring lots of similar people, and as a growing RegTech company we need more diversity of thought and perspective to achieve our vision. We certainly don't get the millions of applications that the massive tech companies do, but the number of applications we receive to become a FundApper is increasing, as has our understanding of the traits of successful FundAppers :-)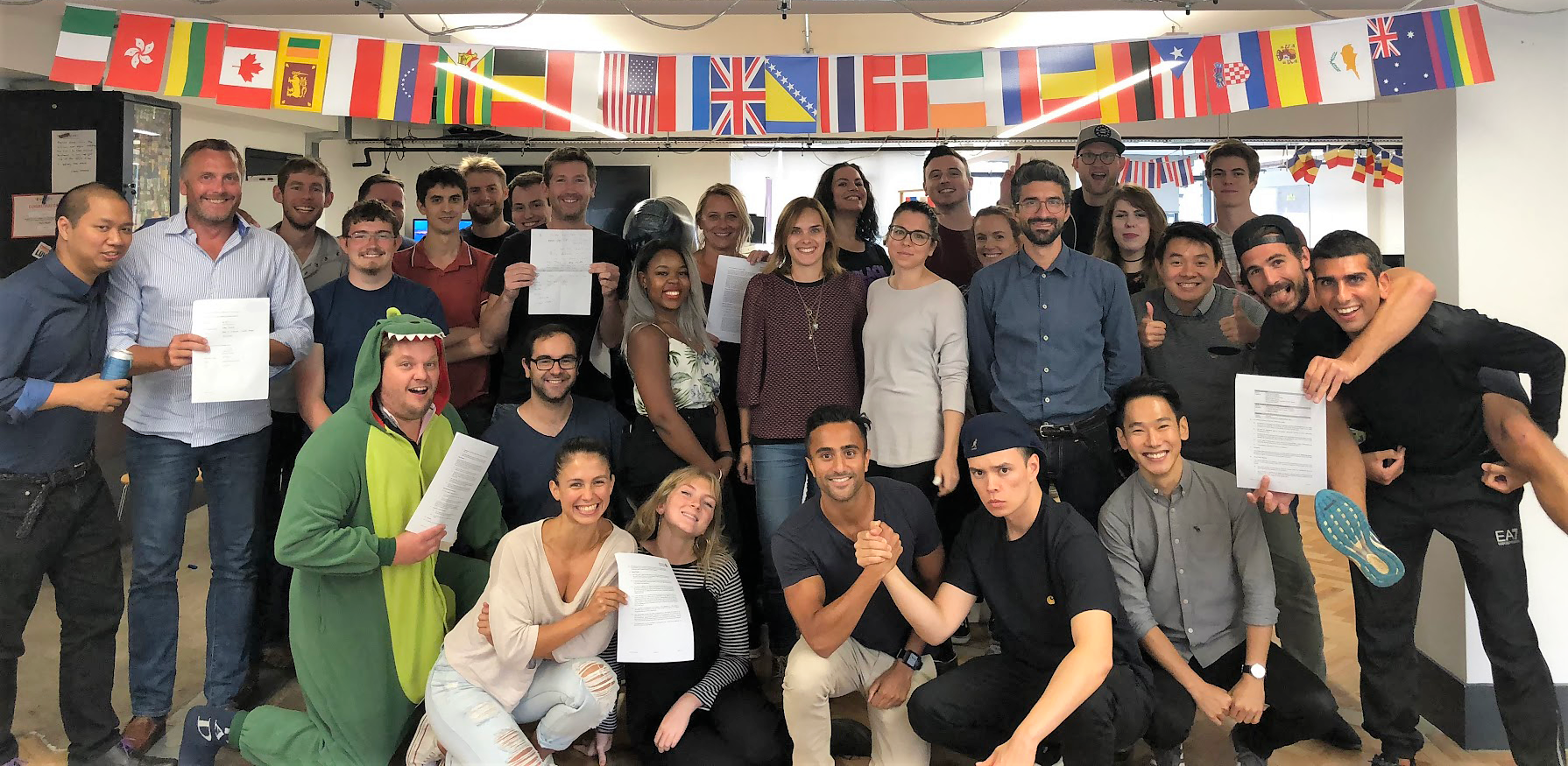 Tips for your job application
A few months back we revisited all of the applications of current FundAppers. It was actually out of nothing more than curiosity, but something became evident very quickly. Almost everyone had a very simple CV outlining their achievements, a personalised intro/cover letter, and their answers to application questions help us get to know them better. When reviewing hundreds of CVs we quickly realised that the best way to stand out is to have all of these things in your application - without spelling mistakes or the wrong company name :-)
Tips for recruitment process
Each step in our recruitment process is designed for us to get to know you better, and likewise for you to get to know FundApps. We avoid gimmick questions designed to trick people or try to create an inauthentic environment.
We've spent a fair amount of time recently looking at the traits that are shared amongst our colleagues here too - those underlying characteristics and behaviours that we see in people who thrive in FundApps. We test for these traits in our recruitment process and want to get to know you well to see if there's a fit.
Learning: We couldn't have built a bootstrapped company over the past 8 years without constantly looking for ways to improve in everything we do. That also applies personally to our people. We have client services team members who are learning to code and Engineers learning about product management and psychology. We value learning and FundAppers never stops building their skills and knowledge. We love seeing this in candidates in whatever shape or form, be it through attending conferences and meetups, self-taught skills or even learning new languages.
Bias for action: We value calculated risk taking and understand analysis paralysis can grind a company to a halt. We have talented people with diverse skills and we love nothing more than hearing from people in interviews about how they've collaborated across teams to get stuff done (quickly)!
Ownership: In interviews we often hear people talk about wanting more autonomy, less red tape, more flexibility and being able to contribute to company success. The reality of FundApps as a small, bootstrapped scale-up is that this is the norm. FundAppers think like owners. Decisions are made at the lowest possible level. We value 'strong opinions, weakly held' and we are proud of our work and the impact we have.
Curiosity: We question the status quo because we are curious and genuinely interested in making improvements. Curiosity is underrated. FundAppers like to understand what's happening around us and we aren't happy with a "just because" answer.
If FundApps sounds like a place where you can thrive, please check out our vacant roles on our Careers Page and apply! You can also chat with our People Ops team on the website if you've got questions about our roles or life at FundApps.
Come and meet us at THESE upcoming events
Lesbians Who Tech - London Summit
Friday and Saturday, November 9-10, 2018
The 2nd annual Summit will bring together hundreds of lesbians, queer women + allies across all areas of technology. Topics include: Mobile, Cybersecurity, Big Data, Health Tech, FinTech, Software Engineering, Inclusion, Design, Space Tech & Science, and more. There will also be a cocktail, after-party, panel, high fives, networking and sessions that focus on career growth and leadership development.At the heart of the Summits is a deep commitment to women in tech, LGBTQ women and women of color. This is done by showcasing top tech talent who are changing the world, and happen to be LGBTQ women. The goal is to push the industry towards a higher standard, a technology sector that is representative of the people who live in this country.

Silicon Milkroundabout - Truman Brewery
Sunday, November 25, 2018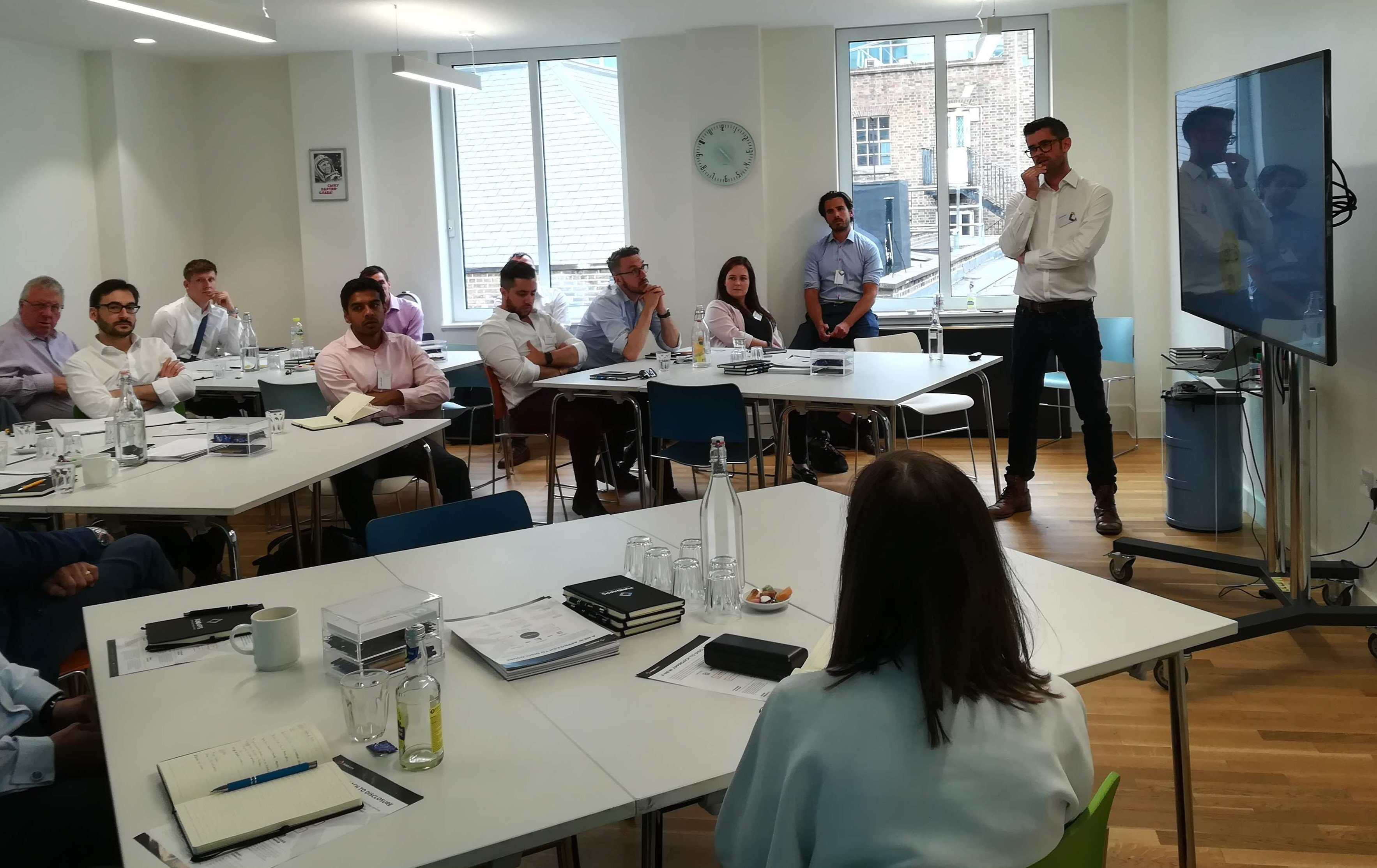 Finding a great job, or choosing a great team member is an emotional process. There's only so far you can go with an algorithm. SMR believe their success has been built on one core belief — that the only way to know if you want to work with someone is to hang out with them, in the real world. So they fill a brewery with some super cool companies and invite talented tech folk to come down for a chat. No pressure, just make connections with like minded people!