In 2018, the FundApps Client Services Team consisted of 4 people and we had built a reputation with our clients as a deeply knowledgeable and hyper-personalised support team. We celebrated world-class NPS scores (>55), support satisfaction ratings (>99%), and glowing client testimonials. By the end of 2021, the Client Services Team will be 15 people, and we've had to adapt our ways of working behind the scenes. Some things are easier, while other things require more focus, yet we've been able to maintain (and in many cases improve) the experience our clients have grown to love and expect from us. Here are 5 ways we've accomplished that:
1. The Sun Never Sets On Client Services
As of today, we have team members based in London, New York, Berlin, Los Angeles, and Singapore. This global span allows us to maintain a quick response time to client queries (median <1hr) without requiring individuals to work long hours or unusual shifts. The team has regular standups to share updates and ensure any outstanding issues are successfully handed over like a baton. These moments where we're sitting around the same virtual table are also incredibly helpful for soliciting real-time feedback and taking a moment to laugh together as a team. From a client perspective, this helps ensure a consistently quick response and dedicated follow-through for any email queries - no matter what time they're sent.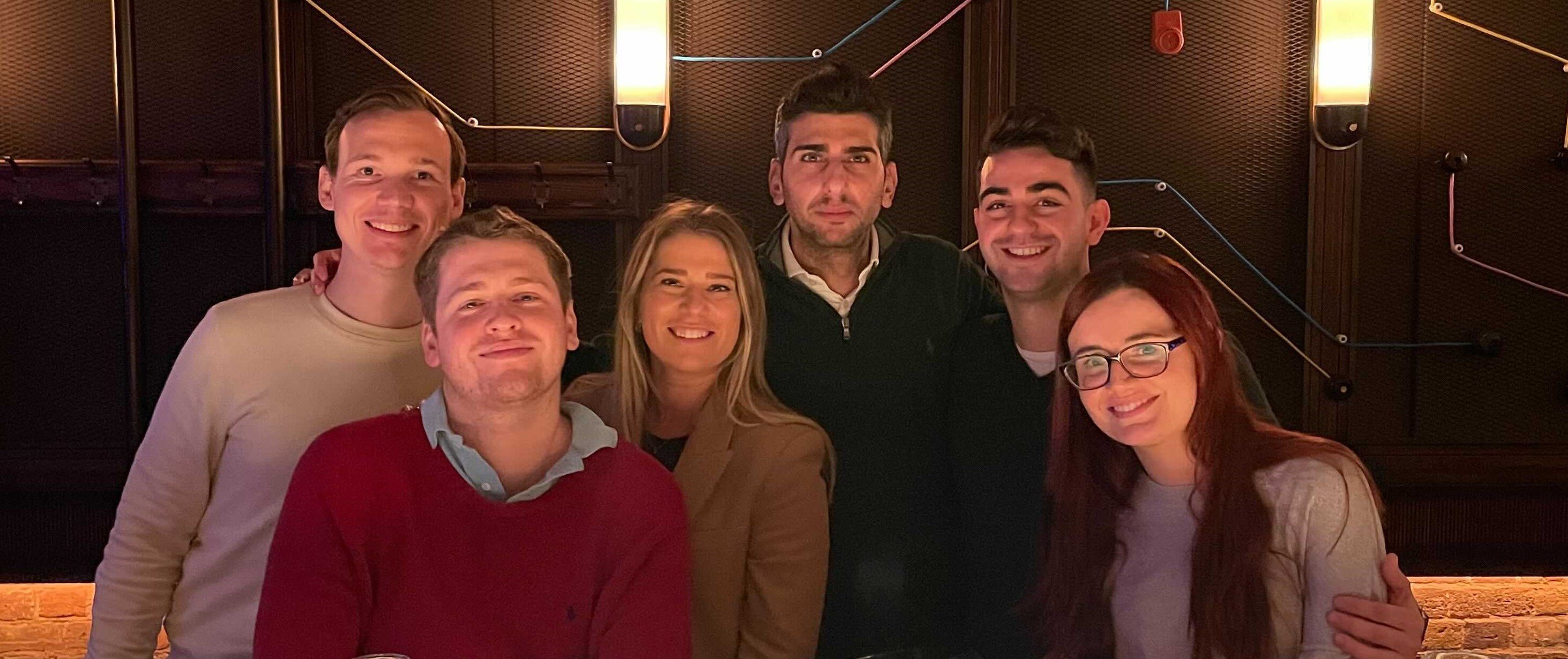 Some of our Client Services Team in London
2. Splitting Long Term Success From Transactional Experience
Client Success is a blend of implementation and account management. As soon as a new client joins us, they are introduced to their Client Success Manager (CSM) as their main point of contact. Each CSM is initially responsible for guiding that new client through the FundApps implementation. Throughout the implementation, a CSM becomes deeply knowledgeable about the client organisation, users, and preferred methods of working, using this information to better tailor the experience. This working relationship continues post go-live, and Client Success continues to act as a trusted advocate and main point of contact throughout the client journey. You can read more about this here.
In contrast, Client Experience (CX) is more tactical and transactional in nature. Unlike CSMs, who have a dedicated portfolio of clients that they know very well, CX supports queries from all clients around the globe. Though many queries can be resolved relatively quickly, longer-running issues or feature requests are often flagged to the dedicated CSM, so they can be aware and involved if needed.
The benefit of having CX and CSMs working alongside each other in this way has two big advantages:
i) In cases where there might be a bug affecting five clients, but each client is in a different CSM's portfolio, those CSMs are likely to consider it a one-off. The global view of CX means we are faster to identify trends and patterns across the client base.
ii) If a client happens to be awake at 3am local time and sends a support question, their dedicated CSM will almost certainly be unavailable, but a CX in one of the other regions will be awake and able to answer quickly.
3. Extracting Knowledge and Nurturing Empowerment
As a very small team, it was easy to have information locked away in individuals' minds - most of the time you could tap them on the shoulder and get a quick answer. Once we started growing, however, this quickly became inefficient. Some of these Subject Matter Experts (SMEs) found themselves spending an unmanageable amount of time answering the same questions. Sometimes we felt left hanging when SMEs took holiday, changed roles, or changed companies, and that information became less available. As we've grown over the years, we've made a concerted effort to distil as much of this knowledge as we can into shared documentation and a company wiki. This helps new joiners feel more empowered to find the answer they're looking for while ensuring SMEs are only quizzed for the most complex questions.
4. Proactively Spreading the Knowledge
We pride ourselves on being a team of knowledgeable experts and believe this is a big part of the value we bring to clients. In an industry like regulatory compliance, which is both very complex and constantly changing, this is no easy feat! We set weekly team training sessions, often led by a fellow CS colleague, to cover deep dives on specific jurisdictions, new features, and best practices.
Externally, we've been building out a bigger and better Help Centre to help clients find the answers they need more quickly. While this includes refreshing pre-existing articles, we've also started applying a heavier focus on search and activity metrics across the knowledge base. This data helps us get a better sense of which topics need new articles, directs our attention to areas that aren't as helpful as they could be, and helps indicate topics that might benefit from a webinar in the near future.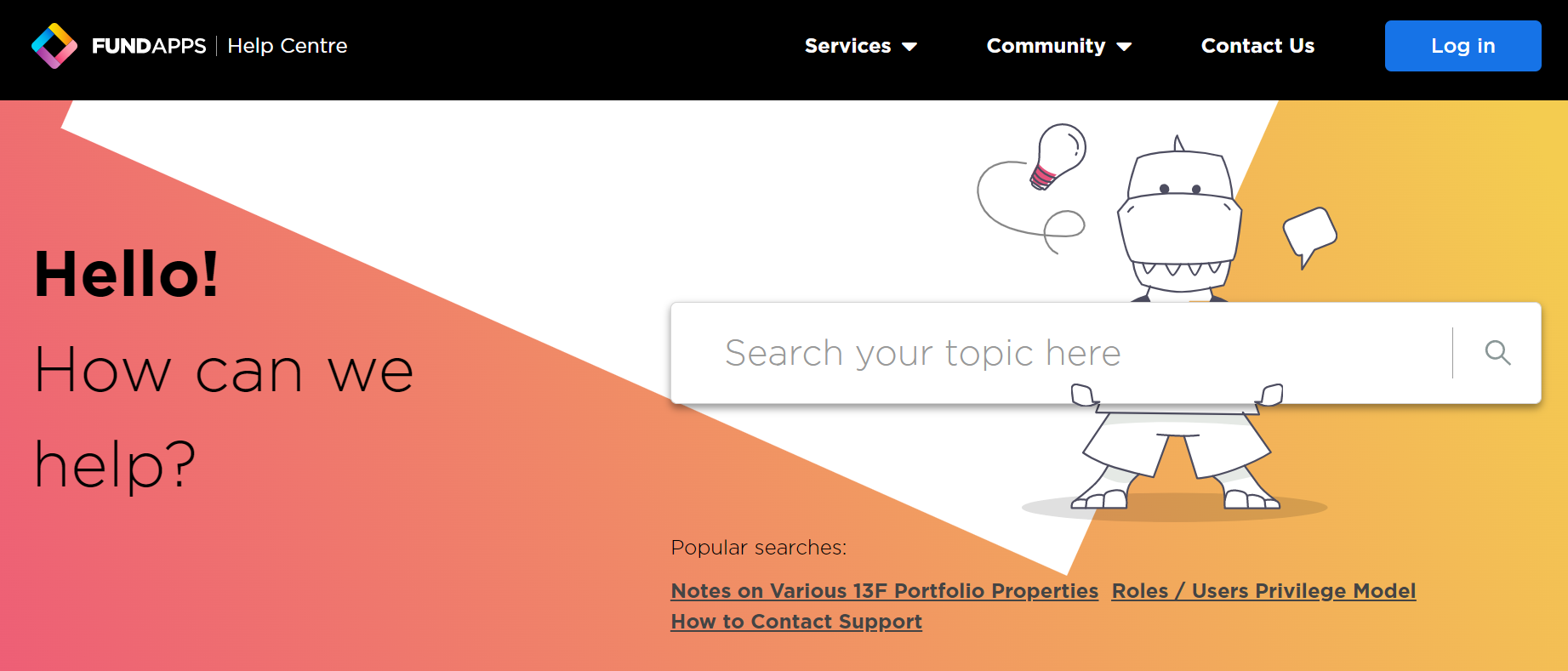 Screenshot of our Help Centre
5. Raising the Bar With Technology
As we grow, we're constantly thinking about how to scale without losing the highly personalised support we provide. For us, scaling cleverly means using technology to make our work more efficient without sacrificing quality: technology and automation should augment the work of our Client Services team, not replace it. Through these initiatives, we have consolidated CS information into a centralised CRM, set up proactive alerts to notify us of situations we should speak to clients about, and tested (and retired!) a bot who tried its best to answer email queries but couldn't quite keep up with the nuances of regulatory compliance. As we look ahead, we continue to find ways to make work simpler and spend more time on the things that matter, like tackling complex challenges and building rapport with clients.
One of the things I enjoy the most about building teams within scaling companies is that no two are ever the same. Though you can never fully predict how a team might look in the future, you can prepare it for the next evolution by continually adapting and putting the right actions in place. With these new processes and structures, I'm proud to say Client Services at FundApps is ready for another phase of incredible growth and I can't wait to see where the next year takes us.
Do you want to join a kick-ass team and help us maintain great relationships with our clients? 💛 Then check out our opportunities here!