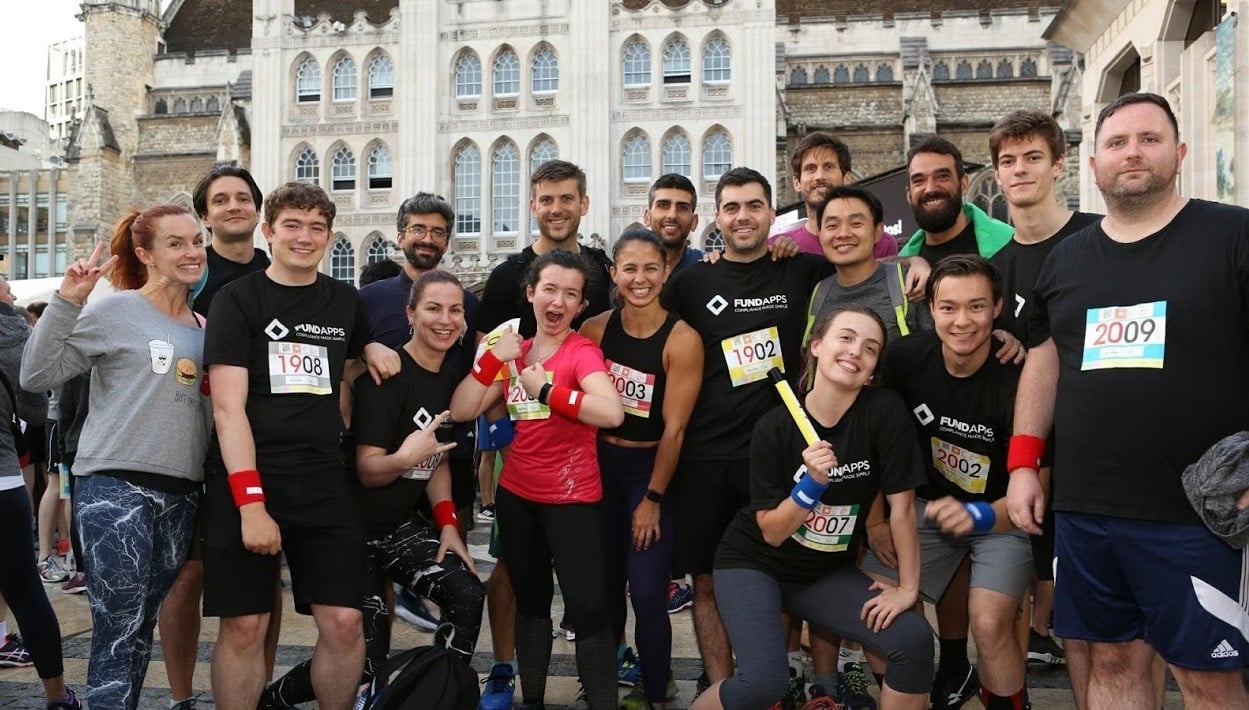 Before I began working for FundApps, I had a very vague understanding of what a B-Corp was. I'd heard brief mentions of these progressive companies (where business is used as a force for good), however I naively thought a B-Corp certification was only applicable to those businesses operating in certain industries, such as the environmental or ethical fields. How refreshing to find that this was not the case! All businesses can become a B-Corp so long as it meets the required criteria.
It is now coming up to a year since I joined FundApps (a certified B-Corp since 2018) and I have noticed a significantly positive impact on my general wellbeing and mental health as a result of working in such an environment. FundApps has also been recognised as being in the Top 10% of B-Corps globally in the Workers category which covers people and culture.
Parental Leave
This is partly due to our parental leave policy. We offer 26 weeks of fully paid gender-blind parental leave, regardless of family structure, allowing parents to truly engage with their newborn during those precious (and exhausting!) months. Whilst I am not a parent myself, this policy not only benefits the new or expecting parents but also those of us who directly work with colleagues going through such a major life event.
Parents have the flexibility to either work from home or take their parental leave for up to two years after the birth or adoption of their child. This provides employees with more work-life balance and helps bridge the gender pay gap by challenging gender stereotypes around care giving.
As a result of this flexibility, teams work better and are more cohesive. Employees are more productive and most importantly, happier, when they are treated like people.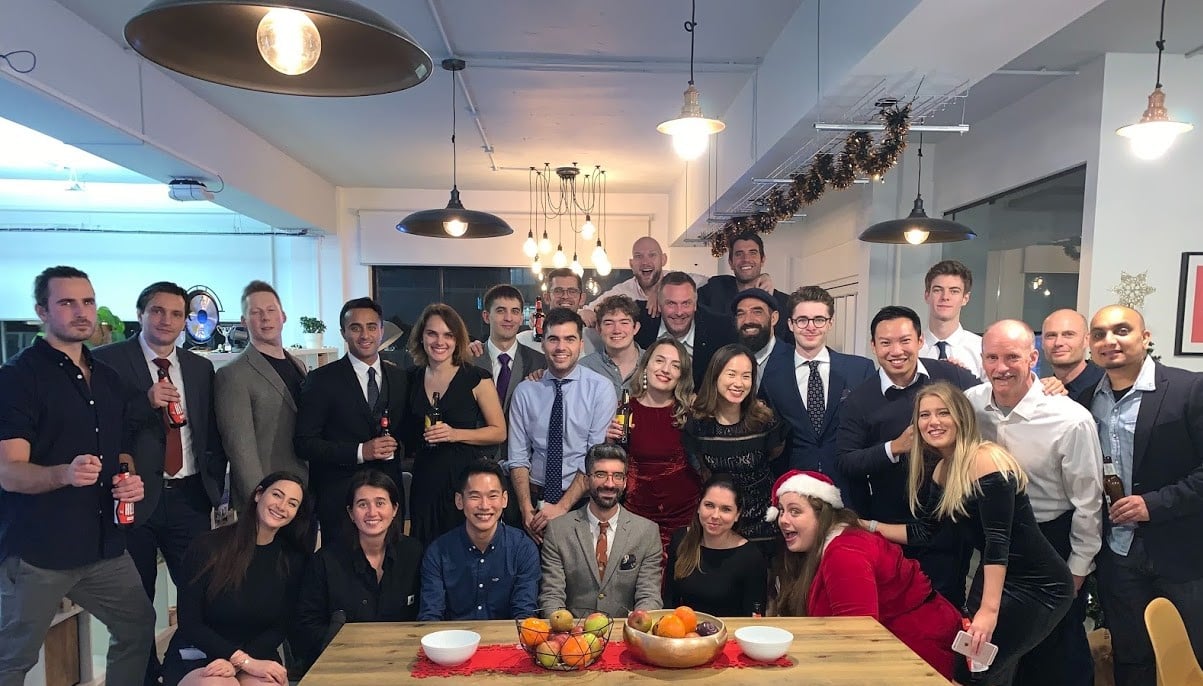 Donations
One of the key pillars of a B-Corp is that our financial performance is just one pillar that we hold ourselves to alongside equally as important pillars such as our environmental footprint and how we best engage FundAppers. At the end of 2019, we pledged £50,000 to charities of our choice and in 2020 we introduced a matched donation scheme in the UK. We also dedicate a £1,000 annual learning fund for each employee, allowing us to develop professionally and explore new interests.
Sustainability
With a B-Corp certification also comes environmental responsibility. Like many of my colleagues, I feel that I am now far more conscious of my recycling habits. At times, we are all guilty sometimes of not recycling and it's refreshing that we never lower our standards. FundAppers, at all levels in our company, will call out poor environmental practices and raise the bar for us!
We default to virtual meetings wherever possible to avoid travel. If we do need to travel for work, air travel is only allowed in cases when getting a train is not feasible. When air travel is necessary, we carbon offset our travel. Small things such as this really do help to increase our awareness and emphasize the effect our actions have on our planet.
Volunteering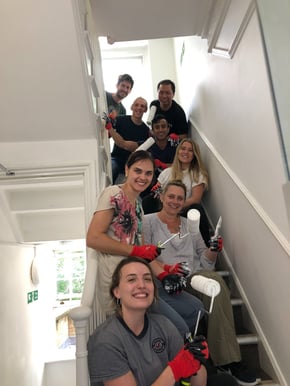 Amongst all of this, I can say that one of the aspects of working for a B-Corp that I have come to value the most is our unlimited volunteering leave, allowing us to form relationships with those organisations and charities whose causes we are most passionate about. At times, it is easy to become wrapped up in the world of work, however the fact that I am able to contribute to the community and give my time to causes close to my heart provides me with a deeper sense of fulfillment. Often, I come away and find myself humbled, better informed and more understanding as a person, which I believe directly translates into my working life.
The B-Corp movement has gained traction over the past few years, as business attitudes have shifted to include the value of all stakeholders and not just shareholders. As of today, there are 2,500 certified B-Corporations - an encouraging sign that our understanding of a 'successful business' is steadily moving away from the outdated philosophy that a company's sole purpose is financial returns.
In a world where social inequality and environmental concerns are rising, the B-Corp movement certainly brings much needed and welcome change.
If you would like to become a FundApper then click here to see our available opportunities.
We are always trying to improve our B Corp score even further, and you can keep up-to-date with our journey here.