In March of this year, FundApps officially launched its newest service, Sensitive Industries! 🎉
Our first in class, managed Sensitive Industries service automates alerts for compliance professionals who are subject to industry specific investment restrictions, which apply in almost every major jurisdiction across the globe.
How does it work?
Utilising Global Industry Classification Standard codes ("GICS") and industry specific legislation from our legal information provider aosphere (an affiliate of Allen & Overy), we ensure that our clients receive the correct threshold disclosure, pre-approval, threshold limit and outright ban alerts across 69 industries in 50 different jurisdictions.
The service ensures that compliance teams are reducing the time and cost associated with monitoring onerous reporting requirements for specific industries. Examples of these onerous requirements and consequences of non-compliance with foreign-ownership thresholds can be found here and here.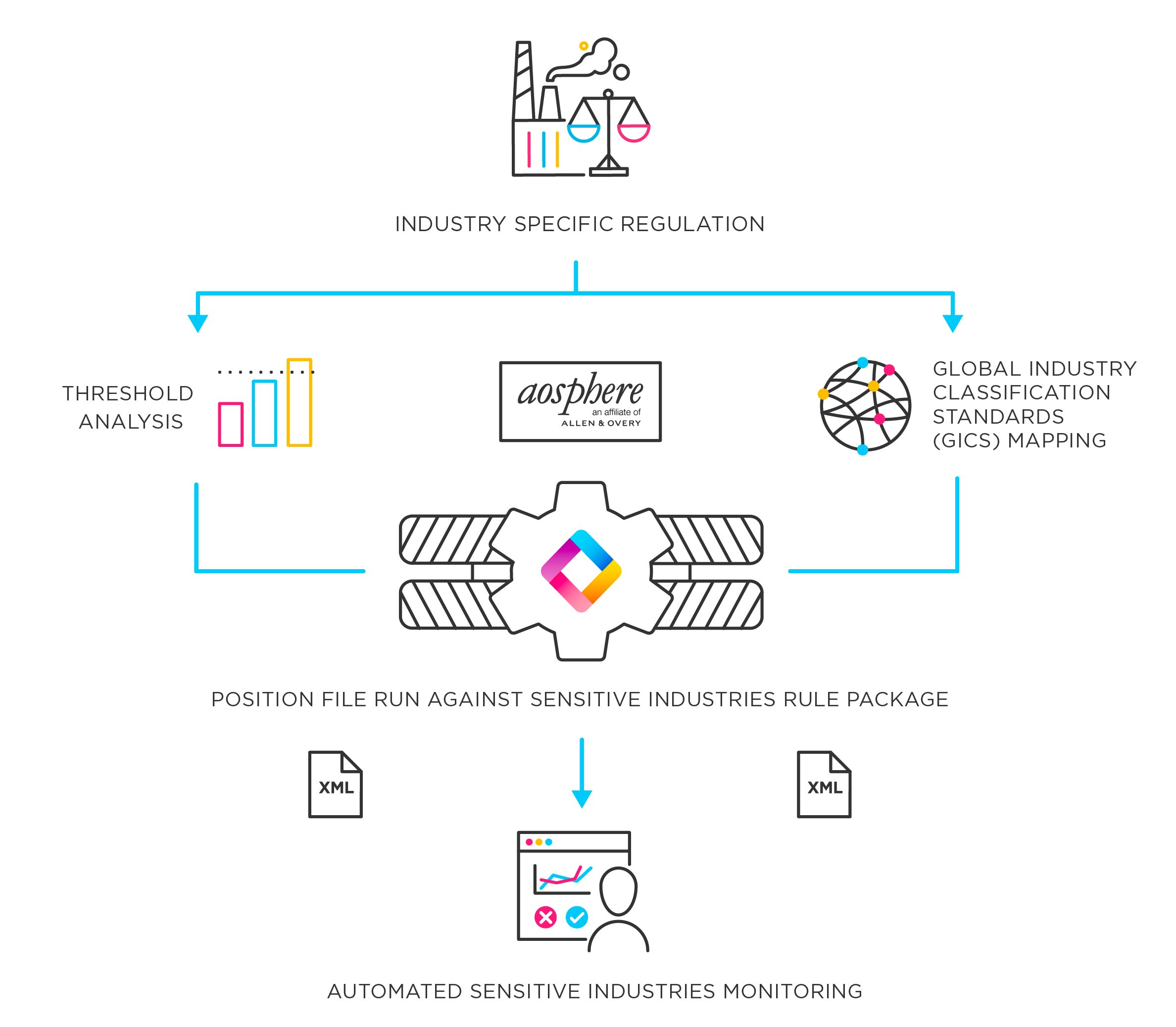 Why Sensitive Industries?
Utilising the great relationships we have with our clients, we were able to identify this as one of the biggest problems currently facing compliance teams. A great deal of work was being undertaken outside of the FundApps platform to monitor industry specific investment restrictions manually. We decided that the best way to ensure the service adds value to our current and future client base, was to build it with feedback from sponsor clients throughout the development process.
The lifecycle of the industry-specific limits service by FundApps is well documented by Product Manager, Ben Richards in this article.
With the first fully managed service of its kind, FundApps' Sensitive Industries subscribers can rest assured that their regulatory rules are fully up to date with the latest industry specific changes. As responsible asset managers, they can demonstrably and unequivocally show that they are doing all they can to ensure compliance with the ever-changing regulatory environment.
If you would like to see our Sensitive Industries service in action then click here!
You can also find out more information on sensitive sectors and the latest regulatory trends by watching our recent webinar with aosphere. Click here for the recording.