France and Belgium have set the standard for many pleasures in life. Between wine, art, beautiful cities, cheese, architecture, beer, chocolate, fine cuisine, and not so fine cuisine - these two countries have vastly improved the world's culture and expanded our collective waistlines.
Unfortunately, these are the same two countries that have also introduced a legal framework that allows issuers to declare their own disclosure requirements that can be the bane of a compliance team's existence - the concept (and manual nightmare) of bespoke issuer limits.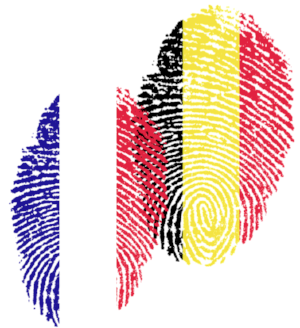 This process is troublesome because, in addition to any disclosures that must be made to the regulators, AFM or FSMA, you may also need to disclose your position directly to the issuer or face painful sanctions including loss of voting rights and/or deferral of dividends. (French: Article L. 233-7; Belgian: Law 02-05-2007) In addition, the issuers can select a disclosure threshold that they feel is appropriate, which imposes a massive manual operation for many compliance teams, having to find these listings (often in a foreign language) and manually verifying if they have breached the threshold.
Examples of issuers that have relatively low thresholds (0.5% of shares outstanding) include Air France-KLM, AXA, Danone and Hermes. It is enough risk to potentially impact investment decisions at fund managers. Don't fear; there is a better, more modern way to tackle this issue.
FundApps assists our clients with issuer limits in three important ways:
FundApps sources the disclosure thresholds individually for French and Belgian issuers in addition to crowdsourcing this information from our client community. The thresholds, as well as the documents and issuer websites we source them from are available inside Rapptr. When you invest in a French or Belgian issuer, we are able to monitor, alert, and automate the process; assisting you through this difficult procedure. With the largest client community contributing to our issuer repository, you can be confident in the accuracy of our data.


With our issuer repository, we enable clients to store information required for disclosures within Rapptr for each issuer. This information allows you to streamline the disclosure process and reduces chances of fat fingering along the process. Feel free to send your massive internal issuer file to spreadsheet heaven.


In addition to France and Belgium, FundApps allows our clients to monitor issuer limits in other jurisdictions utilizing our crowdsourcing technology. Our solution currently holds certain issuer thresholds for the Netherlands, South Korea, Thailand, and the US.
Again, this is the advantage of using cloud-based technologies and choosing a company like FundApps that is committed to automating regulatory disclosures for your firm. Don't hesitate to get in touch with us today to discuss the intricacies of bespoke French and Belgian issuer limits.