There are many different areas to focus on when evaluating a potential vendor. The decision-making process is not trivial and priorities will vary from company to company based on their specific needs. Let's examine one criteria that is often overlooked, but vital, to successfully choosing a long-term vendor for your company – the ownership structure of your vendors.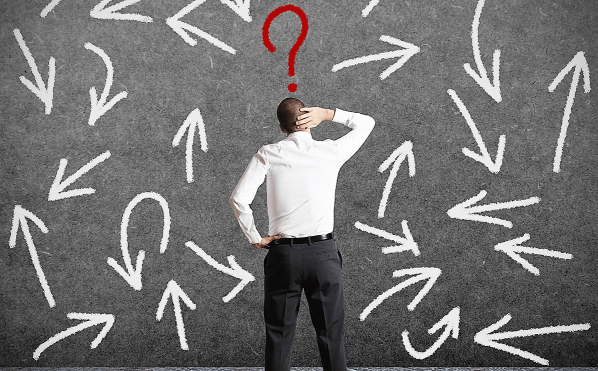 Normally, any vendor review initially focuses on two items: functionality and cost. This makes sense in theory; you are looking to fulfill a need and not even the richest company has an unlimited budget for every project. Hopefully when conducting a vendor search you will find more than one company that is both within budget (and be diligent in identifying and accounting for "hidden costs") and can solve the problem you are looking to solve - fantastic! After passing that hurdle people typically bring in other stakeholders, often IT/cybersecurity, legal teams, and other functions depending on the specific vendor. This is all sensible - people are looking to mitigate risk and avoid a failed implementation, exceeding budget, or, most embarrassingly, not solving the problem they were tasked with. However, after 15 years of experience on either side of this situation; both selecting and implementing vendors and now working at a leading FinTech provider, I can tell you what is often overlooked: always conduct a thorough review of a vendor's ownership situation.
Why is this important?
Choosing a vendor with a point-in-time snapshot is difficult enough. However, the goal is always to find a long-term solution to avoid the resources and costs of constantly implementing. At a minimum, most companies are looking for a 3-year outlook. Things change quickly in the tech world in 3 years. The knock-on effect of having a record amount of money pouring into tech companies is that one often overlooked issue is that the control of the company isn't necessarily obvious and there could be future instability that could impact the offering that you can identify early on.
It is important to know who has invested in the company. TechCrunch is a great resource for this. When reviewing a company, if it is majority owned by a private equity (PE) company, identify where they are in that investment cycle. Buyer beware if it is beyond 3 years post-investment as PE firms rarely remain long term holders. Tell-tale signs of upcoming changes are a change in the employment status of senior and higher-paid employees and/or sudden changes in the pricing model. This is typically done to increase the valuation of the company, as it appears that profit margins are higher than they actually are, or the client base is larger.
Why does this matter to you, the end-user?
It matters because once resources are adjusted to focus on the potential exit, they are diverted away from R&D. This means that the market-leading solution you thought you bought can quickly change to have a lesser quality support function and a product that no longer keeps in stride with market developments.
What can you do?
Ask about the ownership structure of your potential vendors. Having a venture capital firm (VC) or PE as an investor is becoming increasingly normal and is not necessarily a sign that you can't work with a vendor. However, it is fair to ask when the investment was made, what ownership percentage they have in the company and if they have a seat on the board. If they are being transparent, go ahead and ask what their exit plans are. A vendor may not necessarily divulge that information, but by using common sense on investment cycles, you can make an educated guess of when you can expect changes.
At a minimum, if the vendor with external and active funding is still the most appropriate choice for your company, be sure to give yourself an out-clause in case of a change of ownership. If they don't agree then that is a red flag. In this case, you should insist that they should allow you to identify which companies in particular you would have a significant reason for concern with should they potentially gain ownership.
Vendor selection is a nuanced and increasingly complex area of risk within your firm. As ownership structures become more fluid, be sure to stay aware of who actually has control of the companies you are evaluating.
As a bootstrapped company, you can be sure that the great service that FundApps offers is not going to change as a result of external investments or changes to company ownership. If you would like to work with a vendor safe in this knowledge, then check out how we can make compliance simple for you here or contact us.