A couple of weeks ago we shared in a company-wide meeting a new approach to our focus on wellbeing. In staying true to form, we call it Wellbeing 2.0. We weren't starting from a blank canvas around wellbeing, with some elements of support being around FundApps for many years. But if 2020 has taught us anything about wellbeing, it's a reminder of just how human we are, and any approach we take to Wellbeing 2.0 needs to reflect the breadth and depth of our wellbeing needs.
Not too many people will reflect on this year in a positive light. It's the year that's taken its toll on everyone - loved ones lost, businesses suffered and a sustained emotional toll very few have experienced in their lifetime. And while 2020 has thrown everything but the kitchen sink at us, it may just prove to be a significant inflection point in the relationship between people and their workplace. No matter what was on the people strategy for 2020, it has been swiftly overtaken by two things rearing their heads in the most visible and confronting way possible - remote working and wellbeing. In time, it may just show that 2020 achieved more progress in both of these areas than what we've been able to achieve in the decade before.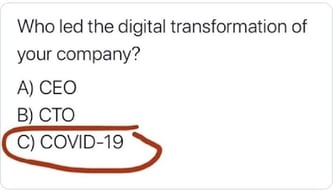 In September, we shared our approach to remote and flexible working from a blank canvas - Flex Work 2.0. Sitting in our homes working for the last 6 months made remote working an incredibly visible challenge to work through for many businesses, including FundApps. But lurking beneath the surface was our second challenge:
The team mate who has been isolated in their apartment for months and is feeling lonely.
The parent who suddenly has kids at home and struggles to carve out time to work.
The team mate whose family members have lost jobs or been cut off because of border controls.
The manager who has been feeling insecure if they can be a set of hands and ears for their team.
The folks who have been feeling down but can't put their finger on why.
Wellbeing touches every single person. We all have physical, mental, emotional and social health and we need to focus on it every day, not just when things are bad. We used this as a basis for building Wellbeing 2.0, along with four principles to keep things 'feeling FundApps':

1. Support our #raise-the-bar and #do-more-with-less work sustainably. We have a lot to get done and burnout is very real, especially in small, growing companies.

2. Balance the need to normalize wellbeing with our sense of safety, privacy and accessibility.

3. Choice and flexibility always come first.

4. Lead as a

B Corp

- wellbeing is so much more than just how we deal with Covid-19.


With this in mind, we were excited to share with FundAppers Wellbeing 2.0 - the single, biggest investment we've made in a people initiative at FundApps.
💪 Leadership
We know focusing on wellbeing starts with our leaders. All people leaders will work through a wellbeing training program, with an emphasis on mental health. It includes Mental Health First Aid as well as an internal program on how we, in the words of Iago (Engineering Manager) open the door as leaders for people to come through when they're ready. From how we start and respond to conversations, how we make meaningful adjustments, and how we create a sense of safety within teams to talk about wellbeing in an authentic and vulnerable way.
👑 Ambassadors
As important as leaders are in supporting wellbeing, if we're to truly embed wellbeing into everything we do and not just one or two significant 'World Day for x', we need to look at it through multiple lenses. Our Ambassadors are appointed FundAppers across the globe who keep their fingers on the pulse and proactively support wellbeing. From being knowledgeable in all of the support mechanisms we have in place and owning our #mental-health channel in Slack, to starting discussions around coping strategies and feeding back to People Ops where we should focus our energy. This is a critical role at FundApps to ensure we're doing the right stuff at the right time.
🏥 Private Health Cover
We already offer this in the US and Singapore offices and will be broadening this to all UK staff too. From Jan 2021, all FundAppers will have access to private medical and dental cover for themselves, partners and children. So much of our wellbeing is grounded in the security and safety of ourselves and our families and we know from chatting with FundAppers that this is an important step in maturing our benefits to provide just that.
👩‍🏫 Sanctus Coaching
If you're not familiar with Sanctus, they've been best described to us as a 'PT for our mental health'. We've set up 2 x days per month of coaching sessions for FundAppers to talk in a free, confidential space about anything that's on their mind. We need to unlearn the habit of only talking about mental health when things are really bad, and in the same way we visit the gym and eat greens to look after our physical health, we see the partnership with Sanctus as a key support measure for FundAppers to have a private space with an external coach to talk through anything that's on their mind, good or bad.
💛 Family & Domestic Violence Support
Family & domestic violence has outgrown its classification as just a social issue with political and business intervention needed to stem what has already become a significant, global issue affecting both women and men. Lockdown in 2020 puts those in violent situations in even more danger and we believe every employer has an obligation to support our employees who may be victims of family and domestic violence. Our support includes paid time off, additional access to EAP and financial support measures to free up cash which can be a major barrier to seeking a life free from violence.
🍎 Flexible Wellbeing Allowance
We've had this in place for almost two years now and it's been a hit. Around 80% of FundAppers use our allowance of £40 per month to contribute towards activities that support their physical and mental health - from gym memberships and personal training, to contact lenses and yoga classes.
🧠 Headspace
Coping and wellness techniques are unique to each person and after having conversations with FundAppers we know already that over a dozen use Headspace regularly as a mindfulness tool (either paying for it themselves or using our Flexible Wellbeing Allowance) and others expressed interest in trying mindfulness as a technique. So in keeping with our principles of choice and accessibility, we've partnered with Headspace to offer all FundAppers free annual subscriptions.
🏠 #Mental-Health Slack Channel
This may seem insignificant in comparison to some of the other stuff in Wellbeing 2.0 but sometimes to open up taboo conversations, you need to find a home for it. So we're creating a Slack channel focused on our mental health. We did the same for #Diversity-Inclusion not too long ago and it has since sparked some great sharing and discussions that previously had no home. With our ambassadors owning the channel, we aim to achieve the same outcome.
💰 Matched Pension Scheme
Long-term financial wellbeing often falls down the priority list and we want to ensure we're not just making this more accessible, but also encouraging it too. FundApps is offering matched pension contributions (up to 10% for UK pensions and 5% US 401k contributions) to help FundAppers reap the rewards of investing early in their retirement.
👂 Employee Assistance Program
This, too, has been part of FundApps for a few years and we still see an important role that it can play when people need it. 6 x free, confidential, external sessions with a therapist available to all FundAppers globally.
🤒 Unlimited Sick and Personal Leave
All FundAppers have unlimited sick and personal leave. We do this to remove the instance where someone might be unwell and attend work as they don't have enough sick leave to cover their absence and also to ensure if a more serious illness takes you out of action that you don't have to worry from a financial perspective. We've got you.
📹 Webinars & Learning Clinics
We want to spark conversation but also lean on expertise both within and outside of the team around all areas of wellbeing, including how we correct and maintain our posture, good nutrition, mindfulness and financial wellbeing such as our first financial planning clinic, putting together a budget, managing debt and the importance of retirement savings.
👶 Parents
Only parents know what being a parent is like, and 2020 has put a whole new light on the relationship between parents and the workplace. We've had a few new mums and dads over the last 12 months and our flexible, gender-blind parental leave has achieved what we hoped it would. But something even more valuable than that was the moment @andrew called out the scenario that every FundApper parent was thinking when schools started shutting. Few things go further for one's wellbeing than a commitment grounded in empathy and trust.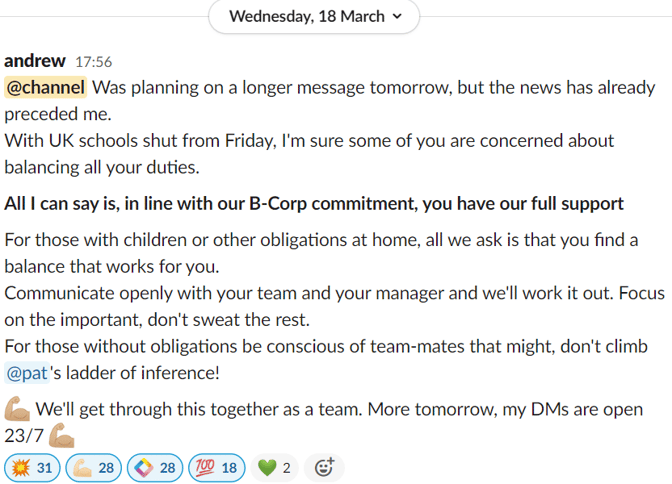 🏃‍♂️ Team Events & Fitness Challenges
Also a long-standing part of FundApps, we have a Strava run club, team entries into fitness challenges like JP Morgan Corporate Challenge and Bloomberg Square Mile, and an annual steps challenge for charity. The combination of charity, getting outside and some friendly competition seems to hit the spot for many FundAppers!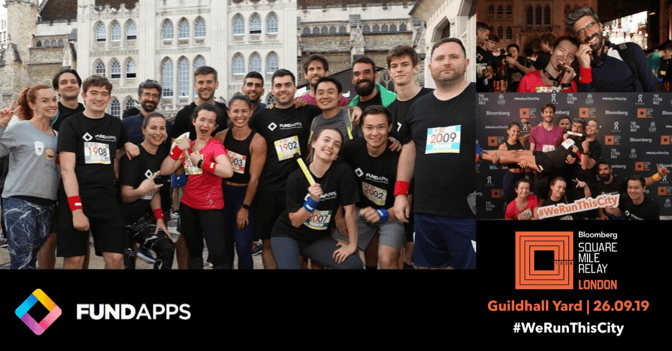 We know we can be better when it comes to wellbeing and this is our commitment to keep raising the bar for ourselves. Wellbeing is complex and multi-faceted and our hope as a B Corp business is that we can put in place an infrastructure and culture of wellbeing that genuinely supports FundAppers as humans and enables them to do their best work.
Would you like to work for a company that invests so much into its people's wellbeing? Then check out our roles here 😊