On Thursday the 9th of June 2016 we held our annual conference in Shoreditch's Ace Hotel. A number of clients made the journey from Europe and the USA for the event, which really added to the client community feel behind this year's conference.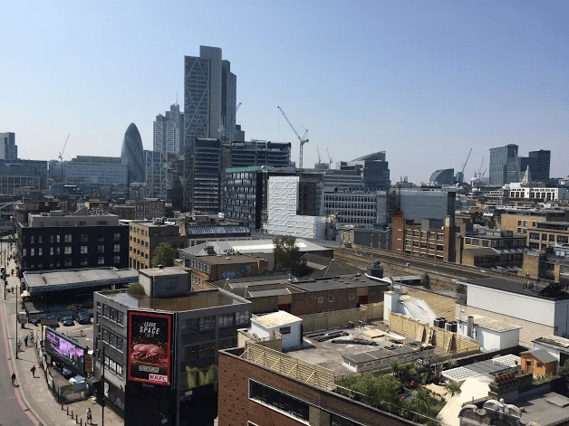 We kept a simple recipe for success:
Iago (Software Engineer) and Ebbe (Client Services Manager) introduced us,

Andrew (CEO) gave the 'Year in Review',

James (CTO) and Jon (Infrastructure & Ops) spoke about 'Compliance in the Cloud',

Aliya

(Product Manager) gave

a 'Product Round-up', and

Chris (Business Development) summed up by talking about our new initiatives.
We also had an exciting Q&A panel discussing some of the biggest topics in automating regulatory compliance. We were very lucky to have experts in their field, sharing insights into the current state of the regulatory space, including Jiří Krol (Deputy CEO at AIMA), Phil Cole (Global Head of Reference and Reg Data Services at Thomson Reuters), Diana Parades (CEO at Suade) and our very own Karl Schindler (Head of Content at FundApps).
The FundApps Team
In 2015, we were pleased to announce our team had grown in size and at the 2016 conference we were happy to say that things haven't slowed down. We've taken on roughly 40% more staff in the past 12 months. This is great news for our clients as it means we can keep growing our service and keep exceeding expectations. Our team now includes 14 nationalities and 16 languages - perfect for the kind of international work we pride ourselves on doing. We're a top RegTech company, and having the best staff on board keeps us innovating.
Announcements
At FundApps, we find it really rewarding when we get to share the work we do with the clients we love. This year we had some news about exciting new features around client community and interaction. We believe compliance doesn't have to be complicated so everything we work on is to make it easier, faster or more reliable for our clients. We've released some updates to increase regulation automation and we've built a new way for our clients to integrate market data automatically.
Finally, we'd like to extend a huge thank you to everybody who joined us at this year's conference. It was great to bring the FundApps' community together to discuss compliance once more. We enjoyed getting to share about how FundApps works behind the scenes, and it was fantastic to hear what our clients have to say about FundApps. We love every opportunity we get to talk to the people who benefit from our service.
We're really looking forward to seeing everybody again soon!